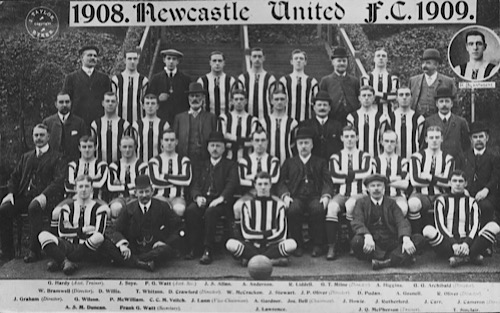 Twenty five players were used in all; keeper, backs and half-backs were all consistent but there was more movement among the forwards.
Goalkeeper
Keeper Lawrence was the only ever present.
Backs
McCracken and Whitson formed a new and very effective partnership at the back.
Half Backs
Last season's half-back line was retained with Gardner, Veitch and McWilliam again excelling. However Gardner suffered two serious injuries; with Willis generally deputising.
Forwards
Rutherford and new signing Duncan shared the outside right slot with Howie or Higgins used inside.
Blanthorne's first game injury saw a number of players used at centre before Shepherd arrived from Bolton.
New signings Stewart and Anderson featured on the left along with Wilson who played both inside and outside.