NUFC 1921/22 - Season Review
---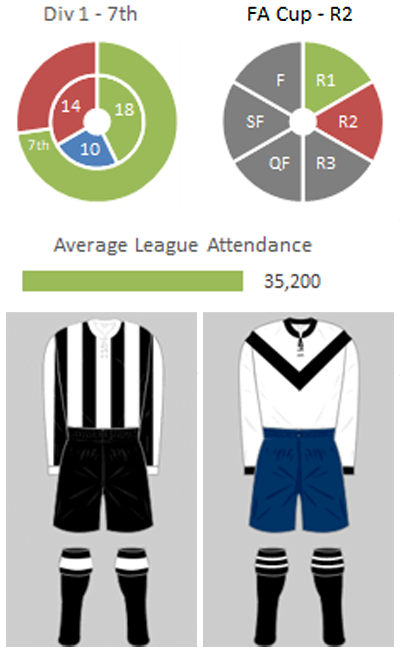 | | |
| --- | --- |
| Div 1 | 7th |
| FA Cup | R2 |
| Attendance | 35,200 |
| Chairman | JP Oliver |
| Secretary | F Watt |
| Trainer | J McPherson |
| Captain | W Low |
| Top Scorer | N Harris (23) |
Having spent heavily in the previous season United's investment was more circumspect with only one big money signing: another Scot, outside-right Jimmy Low.
The Magpies made a reasonable start and at the end of October were well placed in fourth but in the next nine games they lost five and drew four.
They tumbled down into mid-table and never really recovered until a four game winning streak at the end took them back up to seventh.
Newcastle disappointed in the FA Cup again, losing 3-1 at Preston in the Second Round.
Jimmy Lawrence played his 507th and last game in April before leaving for South Shields as manager. He retains United's all-time appearance record to this day.
Kit images copyright Historical Football Kits and reproduced by kind permission
---
Competitions
---
League Division 1
| | | | | | | |
| --- | --- | --- | --- | --- | --- | --- |
| 27/8 | A | Huddersfield | W | 2-1 | | |
| 31/8 | H | Everton | W | 3-0 | | |
| 03/9 | H | Huddersfield | L | 1-2 | | |
| 07/9 | A | Everton | W | 3-2 | | |
| 10/9 | A | Burnley | L | 0-2 | | |
| 17/9 | H | Burnley | W | 2-1 | | |
| 24/9 | A | Sheff Utd | D | 1-1 | | |
| 01/10 | H | Sheff Utd | W | 2-1 | | |
| 08/10 | A | Chelsea | D | 1-1 | | |
| 15/10 | H | Chelsea | W | 1-0 | | |
| 22/10 | A | Preston | L | 0-2 | | |
| 29/10 | H | Preston | W | 3-1 | | |
| 05/11 | A | Tottenham | L | 0-4 | | |
| 12/11 | H | Tottenham | L | 0-2 | | |
| 19/11 | H | Sunderland | D | 2-2 | | |
| 26/11 | A | Sunderland | D | 0-0 | | |
| 03/12 | H | Middlesbrough | D | 0-0 | | |
| 10/12 | A | Middlesbrough | D | 1-1 | | |
| 17/12 | H | Aston Villa | L | 1-2 | | |
| 24/12 | A | Aston Villa | L | 0-1 | | |
| 26/12 | A | Liverpool | L | 0-1 | | |
| 31/12 | H | Man Utd | W | 3-0 | | |
| 02/1 | H | Liverpool | D | 1-1 | | |
| 14/1 | A | Man Utd | W | 1-0 | | |
| 21/1 | A | Birmingham | W | 4-0 | | |
| 04/2 | A | Arsenal | L | 1-2 | | |
| 08/2 | H | Birmingham | L | 0-1 | | |
| 11/2 | H | Arsenal | W | 3-1 | | |
| 25/2 | H | Blackburn | W | 2-0 | | |
| 04/3 | A | Bolton | L | 2-3 | | |
| 06/3 | A | Blackburn | W | 2-0 | | |
| 11/3 | H | Bolton | W | 2-1 | | |
| 18/3 | H | Oldham | D | 1-1 | | |
| 25/3 | A | Oldham | D | 0-0 | | |
| 01/4 | H | Cardiff | D | 0-0 | | |
| 08/4 | A | Cardiff | L | 0-1 | | |
| 14/4 | H | Bradford | L | 1-2 | | |
| 15/4 | H | WBA | W | 3-0 | | |
| 17/4 | A | Bradford | W | 3-2 | | |
| 22/4 | A | WBA | W | 2-1 | | |
| 29/4 | H | Man City | W | 5-1 | | |
| 06/5 | A | Man City | L | 0-1 | | |
| | | | | | | | |
| --- | --- | --- | --- | --- | --- | --- | --- |
| | | W | D | L | F | A | Pts |
| 01 | Liverpool | 22 | 13 | 7 | 63 | 36 | 57 |
| 02 | Tottenham | 21 | 9 | 12 | 65 | 39 | 51 |
| 03 | Burnley | 22 | 5 | 15 | 72 | 54 | 49 |
| 04 | Cardiff | 19 | 10 | 13 | 61 | 53 | 48 |
| 05 | Aston Villa | 22 | 3 | 17 | 74 | 55 | 47 |
| 06 | Bolton | 20 | 7 | 15 | 68 | 59 | 47 |
| 07 | Newcastle | 18 | 10 | 14 | 59 | 45 | 46 |
| 08 | Middlesbrough | 16 | 14 | 12 | 79 | 69 | 46 |
| 09 | Chelsea | 17 | 12 | 13 | 40 | 43 | 46 |
| 10 | Man City | 18 | 9 | 15 | 65 | 70 | 45 |
| 11 | Sheff Utd | 15 | 10 | 17 | 59 | 54 | 40 |
| 12 | Sunderland | 16 | 8 | 18 | 60 | 62 | 40 |
| 13 | West Brom | 15 | 10 | 17 | 51 | 63 | 40 |
| 14 | Huddersfield | 15 | 9 | 18 | 53 | 54 | 39 |
| 15 | Blackburn | 13 | 12 | 17 | 54 | 57 | 38 |
| 16 | Preston | 13 | 12 | 17 | 42 | 65 | 38 |
| 17 | Arsenal | 15 | 7 | 20 | 47 | 56 | 37 |
| 18 | Birmingham | 15 | 7 | 20 | 48 | 60 | 37 |
| 19 | Oldham | 13 | 11 | 18 | 38 | 50 | 37 |
| 20 | Everton | 12 | 12 | 18 | 57 | 55 | 36 |
| 21 | Bradford | 11 | 10 | 21 | 48 | 72 | 32 |
| 22 | Man Utd | 8 | 12 | 22 | 41 | 73 | 28 |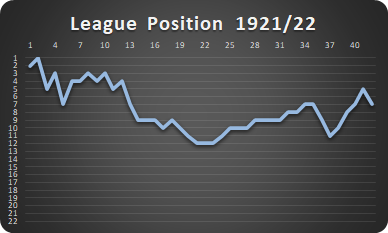 ---
FA Cup
| | | | | | | | |
| --- | --- | --- | --- | --- | --- | --- | --- |
| R1 | 07/1 | H | Newport | W | 6 - 0 | | |
| R2 | 28/1 | A | Preston | L | 1 - 3 | | |
---
Squad and Team
---
| Player | A | G |
| --- | --- | --- |
| Aitken B | 16 | |
| Archibald J | 1 | |
| Bradley B | 27 | |
| Curry T | 37 | 3 |
| Dixon E | 12 | 3 |
| Finlay J | 5 | 1 |
| Hagan A | 9 | 2 |
| Hampson B | 2 | |
| Harris N | 36 | 23 |
| Hudspeth F | 42 | 1 |
| Lawrence J | 16 | |
| Low J | 26 | 2 |
| Low W | 31 | 1 |
| McCracken B | 28 | |
| McDonald T | 41 | 18 |
| McIntosh R | 24 | 1 |
| Mitchell T | 22 | 1 |
| Mooney E | 30 | 3 |
| Paton H | 13 | 2 |
| Pyke G | 3 | |
| Roxburgh R | 9 | |
| Russell S | 7 | |
| Seymour S | 20 | 2 |
| Smailes A | 11 | 2 |
| Spencer C | 5 | |
| Swan C | 1 | |
| Thain J | 1 | |
| Wake H | 1 | |
| Woods H | 8 | 1 |
01: Lawrence or Bradley
02: McCracken
03: Hudspeth
04: McIntosh or Curry
05: Low W
06: Curry or Mooney
07: Aitken > Low J
08: Paton or Smailes or Dixon or Woods
09: Harris
10: McDonald
11: Seymour or Mitchell
---
Player Moves
---
Toon In
| Name | Date | From | Fee |
| --- | --- | --- | --- |
| Spencer Charles | 08/21 | Washington Chemicals | £1,300 |
| Low James | 10/21 | Rangers | £1,300 |
| Thain John | 11/21 | Pelaw Jnrs. | £10 |
| Clark James | 12/21 | Jarrow | £350 |
| Archibald John | 04/22 | Edinburgh St. Bernards | £200 |
| Keen James | 5/22 | Bristol City | £100 |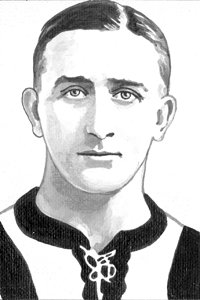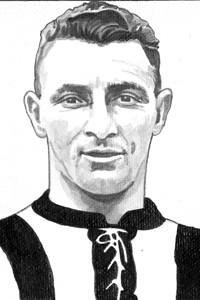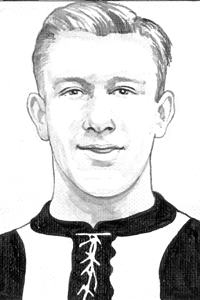 ---
Toon Out
| Name | Date | To | Fee |
| --- | --- | --- | --- |
| Gray Andrew | 06/21 | Leadgate Park | Free |
| Ramsay Alex | 06/21 | Queens Park Rangers | |
| Lawrence James | 05/22 | South Shields (mgr) | |
| Thain John | 05/22 | Brentford | Free |