NUFC 1922/23 - Season Review
---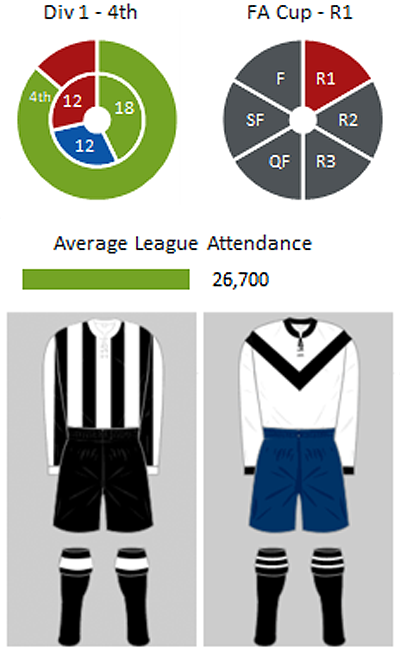 | | |
| --- | --- |
| Div 1 | 4th |
| FA Cup | R1 |
| Attendance | 26,700 |
| Chairman | JP Oliver |
| Secretary | F Watt |
| Trainer | J McPherson |
| Captain | W Low |
| Top Scorer | T McDonald(15) |
There were no big name signings during the summer and this gave an opportunity to some local lads from the juniors, such as Bradley and Roxborough, to break into the first team.
Another creditable finish (4th) was largely due to United's strength in defence. But although they had the third best defence only three teams scored less. A defensive/offside stranglehold - instigated by United and McCracken - was enveloping the game.
There was a shock in the Cup as Second Division Southampton emerged victorious after a replay.
With the depression taking hold the average attendance had slumped to less than 27,000; a drop of almost 15,000 in two years.
Kit images copyright Historical Football Kits and reproduced by kind permission
---
Competitions
---
League Division 1
| | | | | | | |
| --- | --- | --- | --- | --- | --- | --- |
| 26/8 | H | Everton | W | 2-0 | | |
| 28/8 | A | Birmingham | W | 2-0 | | |
| 02/9 | A | Everton | L | 2-3 | | |
| 06/9 | H | Birmingham | D | 0-0 | | |
| 09/9 | H | Sheff Utd | W | 3-0 | | |
| 16/9 | A | Sheff Utd | L | 0-2 | | |
| 23/9 | H | Preston | W | 3-1 | | |
| 30/9 | A | Preston | L | 0-1 | | |
| 07/10 | H | Burnley | L | 0-2 | | |
| 14/10 | A | Burnley | D | 0-0 | | |
| 21/10 | H | Arsenal | D | 1-1 | | |
| 28/10 | A | Arsenal | W | 2-1 | | |
| 04/11 | H | Sunderland | W | 2-1 | | |
| 11/11 | A | Sunderland | L | 0-2 | | |
| 18/11 | A | Tottenham | W | 1-0 | | |
| 25/11 | H | Tottenham | D | 1-1 | | |
| 02/12 | A | Liverpool | W | 2-0 | | |
| 09/12 | H | Liverpool | L | 0-1 | | |
| 16/12 | A | Aston Villa | D | 1-1 | | |
| 23/12 | H | Aston Villa | D | 0-0 | | |
| 25/12 | H | Middlesbrough | D | 1-1 | | |
| 26/12 | A | Middlesbrough | D | 1-1 | | |
| 30/12 | A | Nottm F | W | 1-0 | | |
| 01/1 | H | Oldham | W | 1-0 | | |
| 06/1 | H | Nottm F | W | 1-0 | | |
| 20/1 | A | Chelsea | L | 0-3 | | |
| 27/1 | H | Chelsea | D | 0-0 | | |
| 10/2 | A | Cardiff | L | 0-5 | | |
| 14/2 | H | WBA | W | 2-0 | | |
| 28/2 | H | Cardiff | W | 3-1 | | |
| 03/3 | H | Blackburn | W | 5-1 | | |
| 10/3 | A | Blackburn | D | 1-1 | | |
| 14/3 | A | WBA | L | 1-2 | | |
| 17/3 | A | Bolton | L | 0-1 | | |
| 30/3 | A | Oldham | D | 0-0 | | |
| 31/3 | A | Huddersfield | L | 0-2 | | |
| 07/4 | H | Huddersfield | W | 1-0 | | |
| 14/4 | A | Stoke | L | 0-1 | | |
| 16/4 | H | Bolton | W | 1-0 | | |
| 21/4 | H | Stoke | W | 1-0 | | |
| 28/4 | A | Man City | D | 0-0 | | |
| 05/5 | H | Man City | W | 3-1 | | |
| | | | | | | | |
| --- | --- | --- | --- | --- | --- | --- | --- |
| | | W | D | L | F | A | Pts |
| 01 | Liverpool | 26 | 8 | 8 | 70 | 31 | 60 |
| 02 | Sunderland | 22 | 10 | 10 | 72 | 54 | 54 |
| 03 | Huddersfield | 21 | 11 | 10 | 60 | 32 | 53 |
| 04 | Newcastle | 18 | 12 | 12 | 45 | 37 | 48 |
| 05 | Everton | 20 | 7 | 15 | 63 | 59 | 47 |
| 06 | Aston Villa | 18 | 10 | 14 | 64 | 51 | 46 |
| 07 | West Brom | 17 | 11 | 14 | 58 | 49 | 45 |
| 08 | Man City | 17 | 11 | 14 | 50 | 49 | 45 |
| 09 | Cardiff | 18 | 7 | 17 | 73 | 59 | 43 |
| 10 | Sheff Utd | 16 | 10 | 16 | 68 | 64 | 42 |
| 11 | Arsenal | 16 | 10 | 16 | 61 | 62 | 42 |
| 12 | Tottenham | 17 | 7 | 18 | 50 | 50 | 41 |
| 13 | Bolton | 14 | 12 | 16 | 50 | 58 | 40 |
| 14 | Blackburn | 14 | 12 | 16 | 47 | 62 | 40 |
| 15 | Burnley | 16 | 6 | 20 | 58 | 59 | 38 |
| 16 | Preston | 13 | 11 | 18 | 60 | 64 | 37 |
| 17 | Birmingham | 13 | 11 | 18 | 41 | 57 | 37 |
| 18 | Middlesbrough | 13 | 10 | 19 | 57 | 63 | 36 |
| 19 | Chelsea | 9 | 18 | 15 | 45 | 53 | 36 |
| 20 | Nottm Forest | 13 | 8 | 21 | 41 | 70 | 34 |
| 21 | Stoke | 10 | 10 | 22 | 47 | 67 | 30 |
| 22 | Oldham | 10 | 10 | 22 | 35 | 65 | 30 |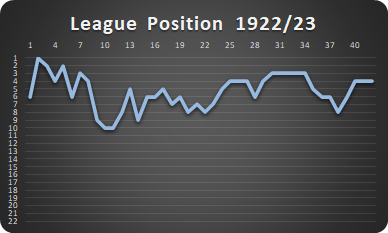 ---
FA Cup
| | | | | | | | |
| --- | --- | --- | --- | --- | --- | --- | --- |
| R1 | 13/1 | H | Southampton | D | 0-0 | | |
| R1r | 17/1 | A | Southampton | L | 1-3 | | |
---
Squad and Team
---
| Player | A | G |
| --- | --- | --- |
| Aitken B | 26 | 4 |
| Bradley B | 29 | |
| Clark J | 3 | 1 |
| Clark R | 5 | 1 |
| Curry T | 38 | |
| Dixon E | 4 | |
| Hagan A | 6 | |
| Hampson B | 31 | |
| Harris N | 39 | 14 |
| Hudspeth F | 29 | 1 |
| Keen J | 2 | |
| Low J | 39 | 2 |
| Low W | 26 | |
| MacKenzie R | 1 | |
| McCracken B | 15 | |
| McDonald T | 38 | 15 |
| McIntosh R | 29 | 1 |
| Mitchell T | 10 | 1 |
| Mooney E | 22 | |
| Mutch S | 15 | |
| Richardson E | 2 | |
| Roxburgh R | 11 | |
| Russell S | 1 | |
| Scott W | 3 | |
| Seymour S | 29 | 4 |
| Smailes A | 5 | |
| Spencer C | 18 | 1 |
| Woods H | 8 | 1 |
01: Bradley or Mutch
02: McCracken or Hampson
03: Hudspeth or Hampson
04: McIntosh or Curry
05: Low W P > Spencer PE
06: Curry or Mooney
07: Low J
08: Aitken
09: Harris
10: McDonald
11: Seymour
---
Player Moves
---
Toon In
| Name | Date | From | Fee |
| --- | --- | --- | --- |
| Mutch Alex | 07/1922 | Huddersfield | £850 |
| Richardson Edward | 08/1922 | South Shields | |
| Mackenzie Roderick | 09/1922 | Inverness Clacknacuddin | £100 |
| Keating Albert | 01/1923 | Prudhoe Castle | £130 |
| Clark Robert | 02/1923 | Prudhoe Castle | £130 |
| Scott William | 03/1923 | Airdrie | £800 |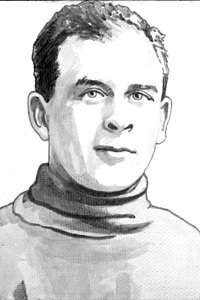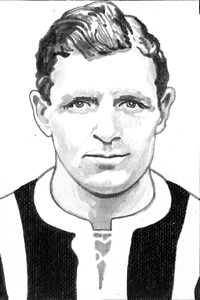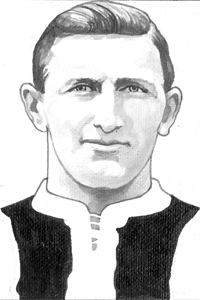 ---
Toon Out
| Name | Date | To | Fee |
| --- | --- | --- | --- |
| Ward Edward | 06/1922 | C Palace | £250 |
| Pyke George | 08/1922 | Blyth Spartans | Free |
| Smailes Andrew | 10/1922 | Sheff Wed | £1,500 |
| Paton Harry | 11/1922 | St Mirren | £600 |
| Mccracken William | 02/1923 | Hull City (mgr) | |
| Dixon Edward | 03/1923 | Blackburn Rovers | £1,100 |
| Archibald John | 05/1923 | Grimsby | Free |
| Hagan Alfred | 05/1923 | Cardiff City | £250 |
| Keen James | 05/1923 | QPR | |
| Wake Henry | 05/1923 | Cardiff City | £200 |