Newcastle United 1995/96 Season Summary
NUFC 1995/96 Squad
---
| | | | |
| --- | --- | --- | --- |
| Prem | 2nd | Chairman | J Hall |
| FA Cup | R3 | Manager | K Keegan |
| League Cup | QF | Coach | D Fazackerly/C McMenemy |
| | | Captain | P Beardsley |
| Attendance | 36,505 | Top Scorer | L Ferdinand (29) |
---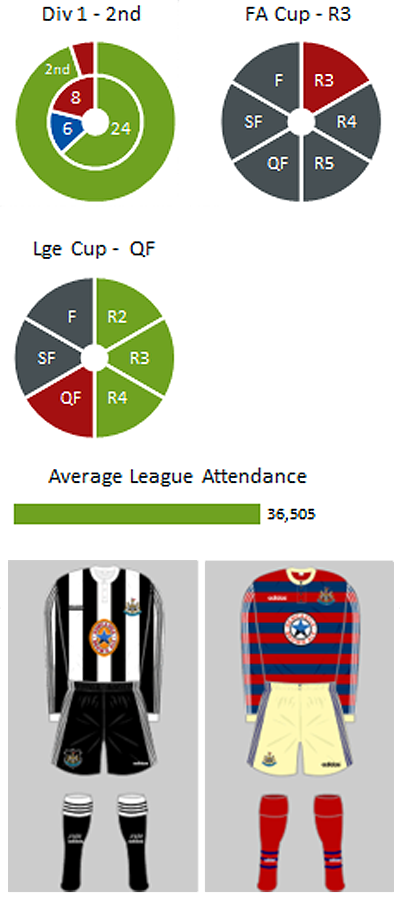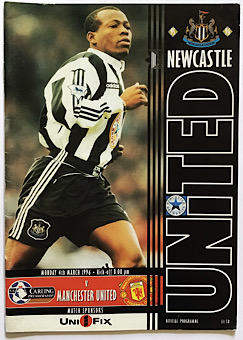 Although results-wise 1995/96 is the best in the club's history it will unfortunately be remembered as the season when Newcastle "threw away" a 12 point lead.
Many theories have been put forward for United's late collapse: defensive weakness, tactical naivety, loss of bottle and the disruption to the team caused by the introduction of Asprilla.
When you look at the defeats they had: in 6 out of 8 they didn't score. This was not a season of high scoring defeats as it has often been misrepresented.
Crucially they lost both games against Manchester United. The home match was particularly hard to take as Newcastle put them under intense pressure, but just could not score.
Certainly, the introduction of the maverick Asprilla and the conequential change to the team pattern was a risky move at such a crucial stage of the season.
The late goals at Anfield and Ewood Park cost United 4 points and United's inability to close games down certainly did not help.
But none of these reasons would have been relevant if Manchester United had not hit such a rich vein of form; they won 13 out of their last 15 games. A distraught Keegan offered to resign.
The League Cup brought a controversial defeat at Highbury in the Quarter- Finals whilst Chelsea knocked United out of the FA Cup in a penalty shoot-out.
---
Competitions
---
Premiership
As in 1994/95 the Magpies got off to a blistering start, they won 9 out of their first 10 games and by the time they met second-placed Manchester United at Old Trafford in the last match of 1995 they were ten points ahead of them.
Although Manchester United won the game, Newcastle won their next 6 games. The final match in the run was a 2-1 win at Middlesbrough where Tino Asprilla made his first appearance (as a sub) and turned the game.
At this stage, Newcastle were 9 points ahead of Manchester United and had a game in hand. Newcastle lost at West Ham and drew at Manchester City and when the rivals met at St. James' on the 4th March the gap had narrowed to 4 points.
Newcastle played brilliantly, but could not find a way past Peter Schmeichel and Cantona scored for the Reds. It was a heavy psychological blow.
They beat West Ham in the next match, but then lost in two tough away assignments at Arsenal and (infamously) at Liverpool. Manchester were now 3 points ahead but United still had a game in hand.
Although they beat QPR they lost at Blackburn after conceding two late goals. The Old Trafford side now led by 6 points. All was not lost though and the Magpies recorded 3 wins on the bounce with the last one being at Elland Road which precipitated Keegan's famous "love it" rant.
In their penultimate game United played their game in hand against Nottingham Forest at the City Ground. A win would take the Magpies level on points with Manchester United although their goal difference was 6 goals better. But a 76th minute equaliser by Ian Woan denied them the necessary victory.
The only way the title could be won now was if Newcastle beat Spurs at St James' and Man U lost at Middlesbrough. They won and Newcastle could only manage a draw.
| | | | | | | |
| --- | --- | --- | --- | --- | --- | --- |
| 19/8 | H | Coventry | W | 3-0 | | |
| 22/8 | A | Bolton | W | 3-1 | | |
| 27/8 | A | Sheff Wed | W | 2-0 | | |
| 30/8 | H | Middlesbrough | W | 1-0 | | |
| 09/9 | A | Southampton | L | 0-1 | | |
| 16/9 | H | Man City | W | 3-1 | | |
| 24/9 | H | Chelsea | W | 2-0 | | |
| 01/10 | A | Everton | W | 3-1 | | |
| 14/10 | A | QPR | W | 3-2 | | |
| 21/10 | H | Wimbledon | W | 6-1 | | |
| 29/10 | A | Tottenham | D | 1-1 | | |
| 04/11 | H | Liverpool | W | 2-1 | | |
| 08/11 | H | Blackburn | W | 1-0 | | |
| 18/11 | A | Aston Villa | D | 1-1 | | |
| 25/11 | H | Leeds Utd | W | 2-1 | | |
| 03/12 | A | Wimbledon | D | 3-3 | | |
| 09/12 | A | Chelsea | L | 0-1 | | |
| 16/12 | H | Everton | W | 1-0 | | |
| 23/12 | H | Nottm F | W | 3-1 | | |
| 27/12 | A | Manchester Utd | L | 0-2 | | |
| 02/1 | H | Arsenal | W | 2-0 | | |
| 14/1 | A | Coventry | W | 1-0 | | |
| 20/1 | H | Bolton | W | 2-1 | | |
| 03/2 | H | Sheff Wed | W | 2-0 | | |
| 10/2 | A | Middlesbrough | W | 2-1 | | |
| 21/2 | A | WHU | L | 0-2 | | |
| 24/2 | A | Man City | D | 3-3 | | |
| 04/3 | H | Manchester Utd | L | 0-1 | | |
| 18/3 | H | WHU | W | 3-0 | | |
| 23/3 | A | Arsenal | L | 0-2 | | |
| 03/4 | A | Liverpool | L | 3-4 | | |
| 06/4 | H | QPR | W | 2-1 | | |
| 08/4 | A | Blackburn | L | 1-2 | | |
| 14/4 | H | Aston Villa | W | 1-0 | | |
| 17/4 | H | Southampton | W | 1-0 | | |
| 29/4 | A | Leeds Utd | W | 1-0 | | |
| 02/5 | A | Nottm F | D | 1-1 | | |
| 05/5 | H | Tottenham | D | 1-1 | | |
---
| | | | | | | | |
| --- | --- | --- | --- | --- | --- | --- | --- |
| | | W | D | L | F | A | Pts |
| 01 | Manchester United | 25 | 7 | 6 | 73 | 35 | 82 |
| 02 | Newcastle United | 24 | 6 | 8 | 66 | 37 | 78 |
| 03 | Liverpool | 20 | 11 | 7 | 70 | 34 | 71 |
| 04 | Aston Villa | 18 | 9 | 11 | 52 | 35 | 63 |
| 05 | Arsenal | 17 | 12 | 9 | 49 | 32 | 63 |
| 06 | Everton | 17 | 10 | 11 | 64 | 44 | 61 |
| 07 | Blackburn Rovers | 18 | 7 | 13 | 61 | 47 | 61 |
| 08 | Tottenham Hotspur | 16 | 13 | 9 | 50 | 38 | 61 |
| 09 | Nottingham Forest | 15 | 13 | 10 | 50 | 54 | 58 |
| 10 | West Ham United | 14 | 9 | 15 | 43 | 52 | 51 |
| 11 | Chelsea | 12 | 14 | 12 | 46 | 44 | 50 |
| 12 | Middlesbrough | 11 | 10 | 17 | 35 | 50 | 43 |
| 13 | Leeds United | 12 | 7 | 19 | 40 | 57 | 43 |
| 14 | Wimbledon | 10 | 11 | 17 | 55 | 70 | 41 |
| 15 | Sheffield Wednesday | 10 | 10 | 18 | 48 | 61 | 40 |
| 16 | Coventry City | 8 | 14 | 16 | 42 | 60 | 38 |
| 17 | Southampton | 9 | 11 | 18 | 34 | 52 | 38 |
| 18 | Manchester City | 9 | 11 | 18 | 33 | 58 | 38 |
| 19 | Queens Park Rangers | 9 | 6 | 23 | 38 | 57 | 33 |
| 20 | Bolton Wanderers | 8 | 5 | 25 | 39 | 71 | 29 |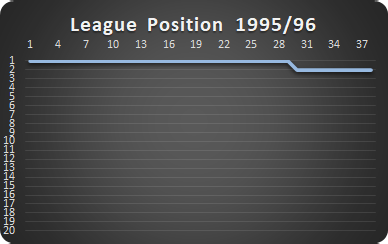 ---
FA Cup
| | | | | | | | |
| --- | --- | --- | --- | --- | --- | --- | --- |
| R3 | 07/1 | A | Chelsea | D | 1-1 | | |
| R3r | 17/1 | H | Chelsea | D | 2-2 | | |
---
League Cup
| | | | | | | | |
| --- | --- | --- | --- | --- | --- | --- | --- |
| R2 L1 | 19/9 | A | Bristol | W | 5-0 | | |
| R2 L2 | 04/10 | H | Bristol | W | 3-1 | | |
| R3 | 25/10 | A | Stoke | W | 4-0 | | |
| R4 | 29/11 | A | Liverpool | W | 1-0 | | |
| QF | 10/1 | A | Arsenal | L | 0-2 | | |
---
Players
---
Squad
Total Number of Matches: 45
Total Number of Goals: 82
| Player | A | S | G |
| --- | --- | --- | --- |
| Albert P | 23 | 5 | 6 |
| Asprilla F | 11 | 3 | 3 |
| Barton W | 37 | 1 | 1 |
| Batty D | 11 | 0 | 1 |
| Beardsley P | 40 | 0 | 11 |
| Beresford J | 35 | 1 | |
| Brayson P | 1 | 0 | |
| Clark Lee | 26 | 7 | 2 |
| Crawford J | 0 | 1 | |
| Elliott R | 8 | 2 | |
| Ferdinand L | 44 | 0 | 29 |
| Fox R | 3 | 2 | |
| Gillespie K | 30 | 2 | 5 |
| Ginola D | 40 | 0 | 5 |
| Hislop S | 28 | 0 | |
| Holland C | 0 | 1 | |
| Hottiger M | 1 | 2 | |
| Howey S | 33 | 0 | 1 |
| Huckerby D | 0 | 2 | |
| Kitson P | 4 | 5 | 2 |
| Lee R | 41 | 0 | 9 |
| Peacock D | 40 | 1 | 2 |
| Sellars S | 4 | 4 | 1 |
| Srnicek P | 17 | 2 | |
| Watson S | 18 | 11 | 4 |
Team
01: Hislop/Srnicek
02: Barton
03: Beresford
04: Clark > Batty
05: Peacock
06: Howey > Albert
07: Lee
08: Beardsley
09: Ferdinand
10: Ginola
11: Gillespie > Asprilla
---
Transfers
---
Toon In
| Name | Date | Age | From | Fee |
| --- | --- | --- | --- | --- |
| Barton Warren | 06/95 | 26 | Wimbledon | £4m |
| Ferdinand Les | 06/95 | 28 | QPR | £6m |
| Ginola David | 07/95 | 28 | PSG | £2.5m |
| Brayson Paul | 08/95 | 17 | Professional | |
| Hislop Shaka | 08/95 | 26 | Reading | £1.575m |
| Huckerby Darren | 11/95 | 19 | Lincoln City | £450,000 |
| Asprilla Faustino | 02 | 26 | Parma | £7.5m |
| Batty David | 02/96 | 27 | Blackburn Rovers | £3.5m |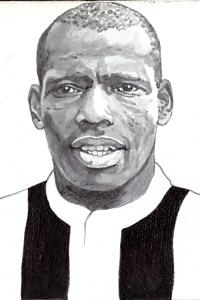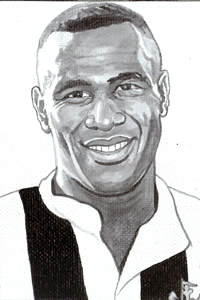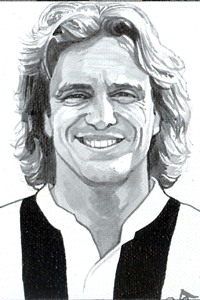 ---
Toon Oot
| Name | Date | Age | To | Fee |
| --- | --- | --- | --- | --- |
| Jeffrey Mike | 06/95 | 23 | Rotheram | £100,000 |
| Neilson Alan | 06/95 | 22 | Southampton | £400,000 |
| Venison Barry | 06/95 | 30 | Galatasaray | £750,000 |
| Fox Ruel | 10/95 | 27 | Tottenham | £4m |
| Allen Malcolm | 12/95 | 27 | Retired (inj) | |
| Appleby Richard | 12/95 | 20 | Ipswich | |
| Sellars Scott | 12/95 | 29 | Bolton | £750,000 |
| Hottiger Marc | 03/96 | 28 | Everton | £700,000 |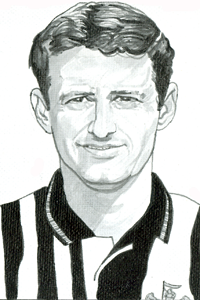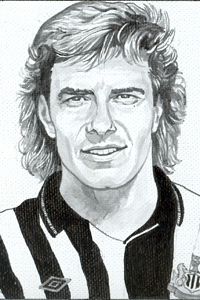 ---
Drop Oot
| Name | Club | From | To |
| --- | --- | --- | --- |
| Harper Steve | Bristol City | 07/95 | 05/96 |
| Hooper Mike | Sunderland | 07/95 | 05/96 |
| Appleby Richard | Ipswich | 11/95 | 11/95 |
---
1990s Seasons
---
1990/91
1991/92
1992/93
1993/94
1994/95
1995/96
1996/97
1997/98
1998/99
1999/00