NUFC 1994/95 - Season Summary
NUFC 1994/95 Squad
---
| | | | |
| --- | --- | --- | --- |
| Prem | 6th | Chairman | J Hall |
| FA Cup | QF | Manager | K Keegan |
| League Cup | R4 | Coach | D Fazackerly |
| UEFA Cup | R2 | Captain | P Beardsley |
| Attendance | 34,692 | Top Scorer | P Beardsley (15) |
---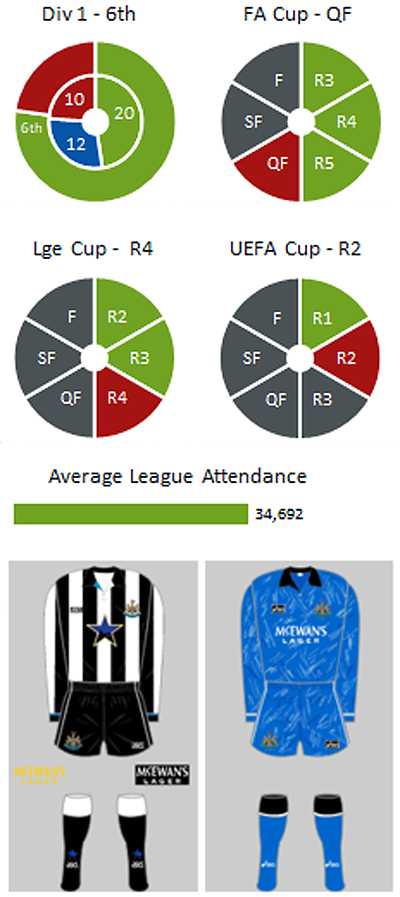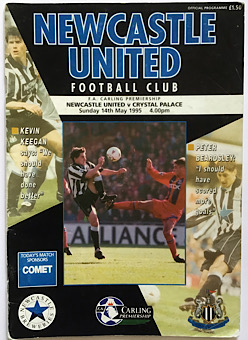 Keegan further strengthened his defence with the signings of internationals Marc Hottiger and Phillipe Albert.
The team made a scintillating start and in their first 11 League games they won 9 and drew 2. They also recorded a record 9 victories in a row in all competitions.
United were thrilling the nation with their open one-touch game and they made a name for themselves on the continent too as they returned to the UEFA Cup (for the first time since 1977/78) with an incredible 10-2 aggregate win over Anderlecht.
Unfortunately they blew a 3-0 lead against Athletico Bilbao in the next round by allowing the Spaniards to pull back two goals. Athletico won the second leg 1-0 and United went out on the away goals rule.
The shin split suffering Andy Cole was one of a number of key players who succumbed to injury and as a result United suffered a slump in league form during November and December which saw them drop to 4th. Man City also knocked The Magpies out the League Cup.
The New Year saw Keegan shock the football world by selling start striker Andy Cole to Manchester United. It was a brave decision and Keegan found himself having to justify his actions to irate supporters at the club entrance.
New signing Paul Kitson had the unenviable job of replacing the goal king and despite his best efforts goals were hard to comeback and he found himself getting the bird from The Magpies' supporters.
But United put a decent run together and by mid March they were 3rd in the Premiership and in the Quarter-Finals of the FA Cup (for the first time since 1976).
Everton beat th Magpies in the Cup and the season rather fizzled out with United failing to reach the European placings. The Cole transfer was still uppermost in the minds of the United supporters.
---
Matches
| | | | | | | | |
| --- | --- | --- | --- | --- | --- | --- | --- |
| PR | 21/8/94 | A | Leicester | W | 3-1 | | |
| PR | 24/8/94 | H | Coventry | W | 4-0 | | |
| PR | 27/8/94 | H | Southampton | W | 5-1 | | |
| PR | 31/8/94 | A | WHU | W | 3-1 | | |
| PR | 10/9/94 | H | Chelsea | W | 4-2 | | |
| UC | 13/9/94 | A | Royal Antwerp | W | 5-0 | | |
| PR | 18/9/94 | A | Arsenal | W | 3-2 | | |
| LC | 21/9/94 | H | Barnsley | W | 2-1 | | |
| PR | 24/9/94 | H | Liverpool | D | 1-1 | | |
| UC | 27/9/94 | H | Royal Antwerp | W | 5-2 | | |
| PR | 01/10/94 | A | Aston Villa | W | 2-0 | | |
| LC | 05/10/94 | A | Barnsley | W | 1-0 | | |
| PR | 09/10/94 | H | Blackburn | D | 1-1 | | |
| PR | 15/10/94 | A | Crystal Palace | W | 1-0 | | |
| UC | 18/10/94 | H | Bilbao | W | 3-2 | | |
| PR | 22/10/94 | H | Sheff Wed | W | 2-1 | | |
| LC | 26/10/94 | H | Manchester Utd | W | 2-0 | | |
| PR | 29/10/94 | A | Manchester Utd | L | 0-2 | | |
| UC | 01/11/94 | A | Bilbao | L | 0-1 | | |
| PR | 05/11/94 | H | QPR | W | 2-1 | | |
| PR | 07/11/94 | A | Nottm F | D | 0-0 | | |
| PR | 19/11/94 | A | Wimbledon | L | 2-3 | | |
| PR | 26/11/94 | H | Ipswich | D | 1-1 | | |
| LC | 30/11/94 | A | Man City | D | 1-1 | | |
| PR | 03/12/94 | A | Tottenham | L | 2-4 | | |
| PR | 10/12/94 | H | Leicester | W | 3-1 | | |
| PR | 17/12/94 | A | Coventry | D | 0-0 | | |
| LC | 21/12/94 | H | Man City | L | 0-2 | | |
| PR | 26/12/94 | A | Leeds Utd | D | 0-0 | | |
| PR | 31/12/94 | A | Norwich | L | 1-2 | | |
| PR | 02/1/95 | H | Man City | D | 0-0 | | |
| FAC | 08/1/95 | H | Blackburn | D | 1-1 | | |
| PR | 15/1/95 | H | Manchester Utd | D | 1-1 | | |
| FAC | 18/1/95 | A | Blackburn | W | 2-1 | | |
| PR | 21/1/95 | A | Sheff Wed | D | 0-0 | | |
| PR | 25/1/95 | H | Wimbledon | W | 2-1 | | |
| FAC | 28/1/95 | H | Swansea | W | 3-0 | | |
| PR | 01/2/95 | H | Everton | W | 2-0 | | |
| PR | 04/2/95 | A | QPR | L | 0-3 | | |
| PR | 11/2/95 | H | Nottm F | W | 2-1 | | |
| FAC | 19/2/95 | H | Man City | W | 3-1 | | |
| PR | 25/2/95 | H | Aston Villa | W | 3-1 | | |
| PR | 28/2/95 | A | Ipswich | W | 2-0 | | |
| PR | 04/3/95 | A | Liverpool | L | 0-2 | | |
| PR | 08/3/95 | H | WHU | W | 2-0 | | |
| FAC | 12/3/95 | A | Everton | L | 0-1 | | |
| PR | 19/3/95 | H | Arsenal | W | 1-0 | | |
| PR | 22/3/95 | A | Southampton | L | 1-3 | | |
| PR | 01/4/95 | A | Chelsea | D | 1-1 | | |
| PR | 08/4/95 | H | Norwich | W | 3-0 | | |
| PR | 14/4/95 | A | Everton | L | 0-2 | | |
| PR | 17/4/95 | H | Leeds Utd | L | 1-2 | | |
| PR | 29/4/95 | A | Man City | D | 0-0 | | |
| PR | 03/5/95 | H | Tottenham | D | 3-3 | | |
| PR | 08/5/95 | A | Blackburn | L | 0-1 | | |
| PR | 14/5/95 | H | Crystal Palace | W | 3-2 | | |
Premiership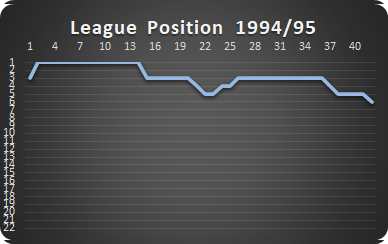 Squad
Total Number of Matches: 56
Total Number of Goals: 95
| Player | A | S | G |
| --- | --- | --- | --- |
| Albert P | 25 | 0 | 3 |
| Allen M | 0 | 1 | |
| Beardsley P | 44 | 0 | 15 |
| Beresford J | 46 | 0 | 1 |
| Bracewell p | 16 | 4 | |
| Clark L | 15 | 12 | 2 |
| Cole A | 27 | 0 | 15 |
| Elliott R | 13 | 5 | 2 |
| Fox R | 51 | 0 | 12 |
| Gillespie K | 18 | 2 | 4 |
| Guppy S | 0 | 1 | |
| Hooper M | 4 | 2 | |
| Hottiger M | 51 | 0 | 2 |
| Howey S | 39 | 1 | 1 |
| Jeffrey M | 1 | 2 | 1 |
| Kitson P | 31 | 3 | 12 |
| Lee R | 44 | 0 | 14 |
| Mathie A | 4 | 8 | 1 |
| Neilson A | 6 | 1 | |
| Peacock D | 48 | 0 | 1 |
| Sellars S | 19 | 0 | 1 |
| Srnicek P | 52 | 0 | |
| Venison B | 36 | 0 | 1 |
| Watson S | 26 | 9 | 5 |
| Own Goals | | | 2 |
Embed from Getty Images
---
Players
---
Toon In
| Surname | Date | Age | From | Fee |
| --- | --- | --- | --- | --- |
| Hottiger Marc | 07/94 | 26 | Sion | £520,000 |
| Albert Phillipe | 08/94 | 27 | Anderlecht | £2,65m |
| Drysdale Jason | 08/94 | 23 | Watford | £425,000 |
| Guppy Steve | 08/94 | 25 | Wycombe | £150,000 |
| Kitson Paul | 09/94 | 23 | Derby County | £2,225m |
| Gillespie Keith | 01/95 | 19 | Man Utd | (p/ex) |
| Crawford James | 03/95 | 21 | Bohemians | £75,000 |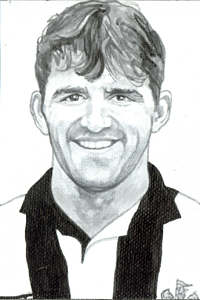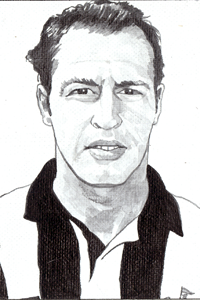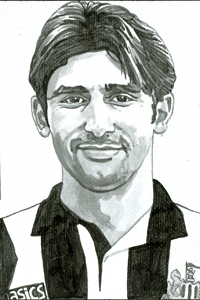 ---
Toon Oot
| Name | Date | Age | To | Fee |
| --- | --- | --- | --- | --- |
| Appleby Mattie | 06/94 | 22 | Darlington | Free |
| Brock Kevin | 06/94 | 31 | Released | |
| Robinson Mark | 07/94 | 25 | Swindon | £600,000 |
| Guppy Steve | 11/94 | 25 | Port Vale | £225,000 |
| Papavassilou Nikos | 12/94 | 24 | Ofi | £25,000 |
| Cole Andy | 01/95 | 23 | Man Utd | £7,000,000 |
| Mathie Alex | 02/95 | 26 | Ipswich | £500,000 |
| Drysdale Jason | 03/95 | 24 | Swindon | £425,000 |
| Bracewell Paul | 05/95 | 32 | Sunderland | £50,000 |