All images are copyright Piotr Jozefowicz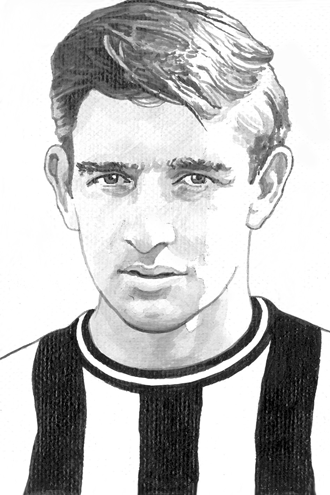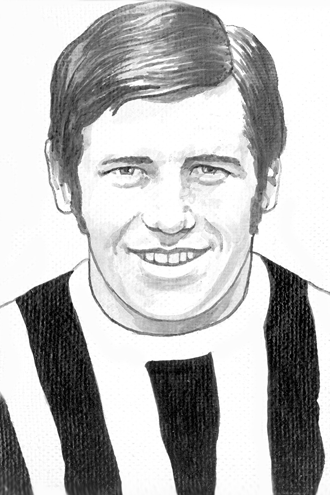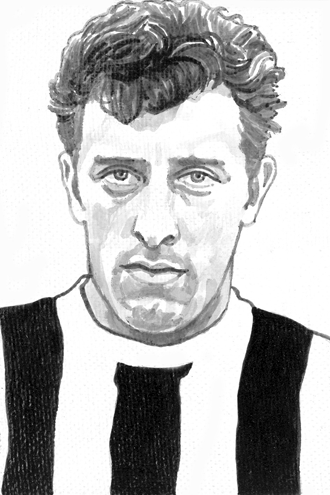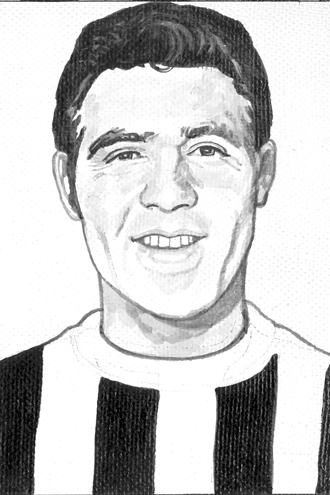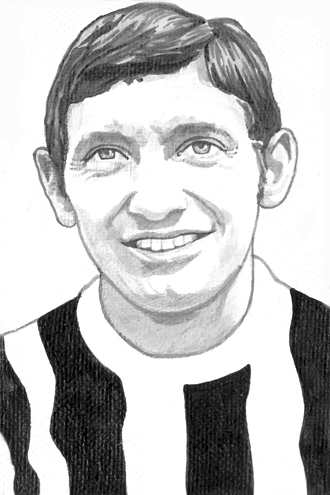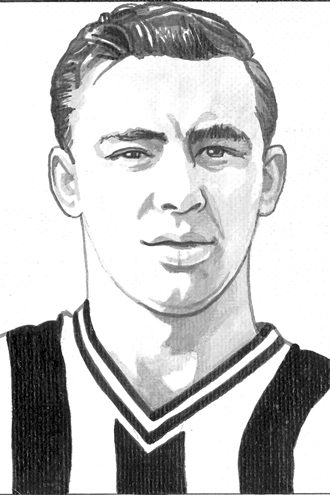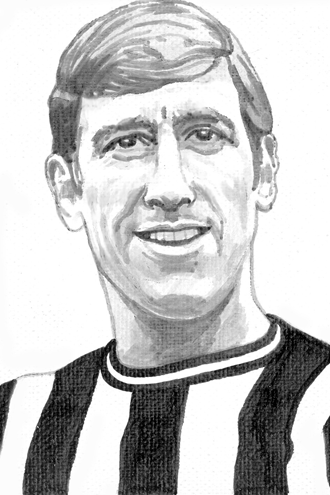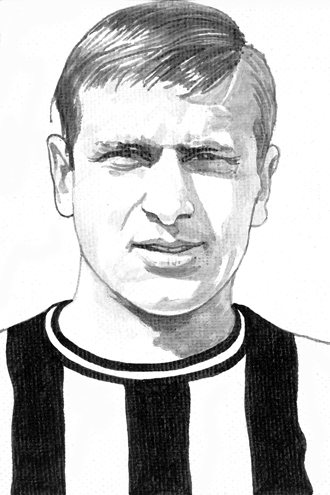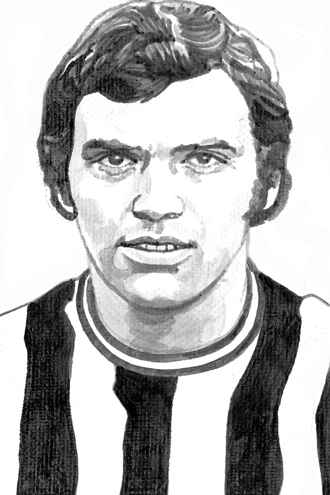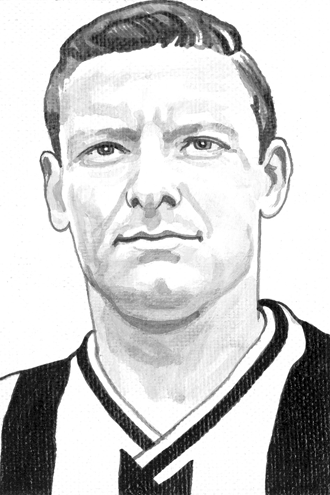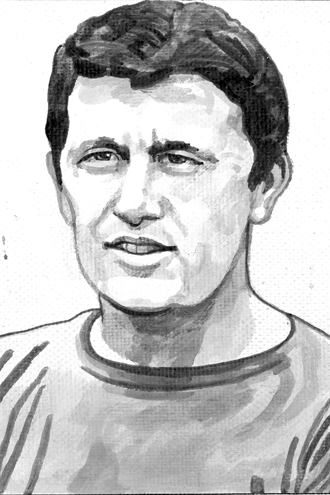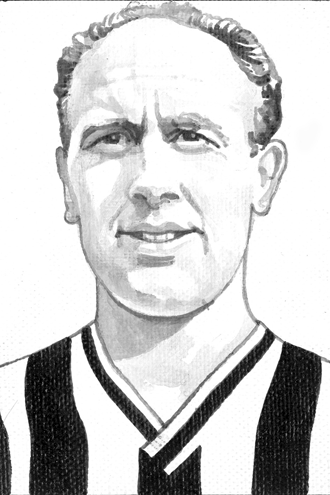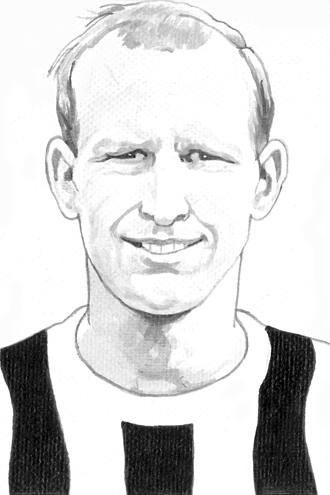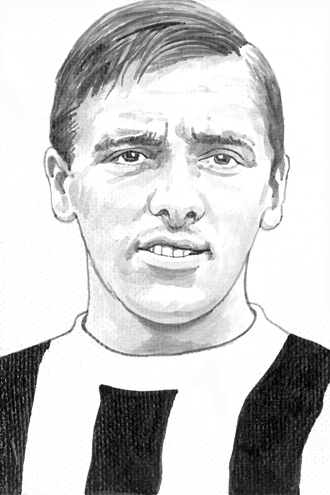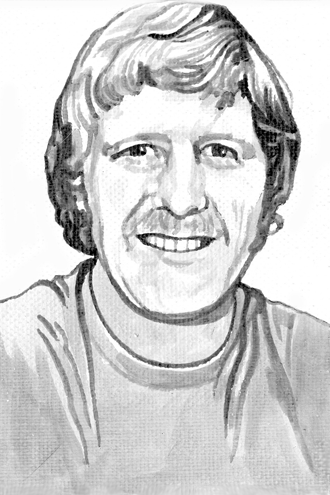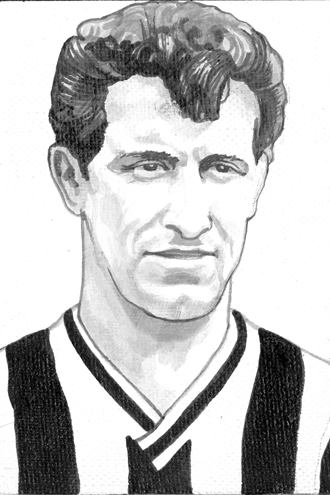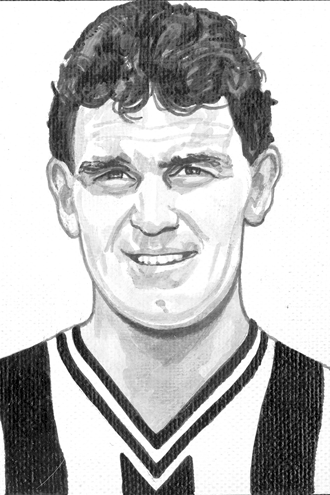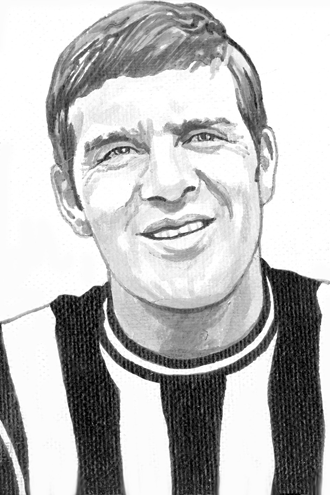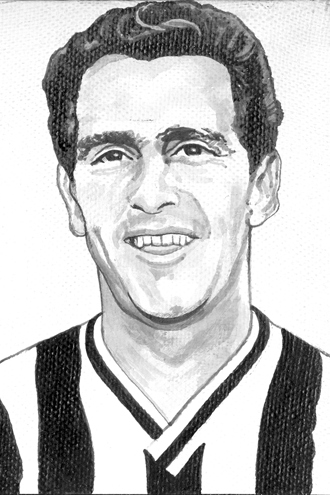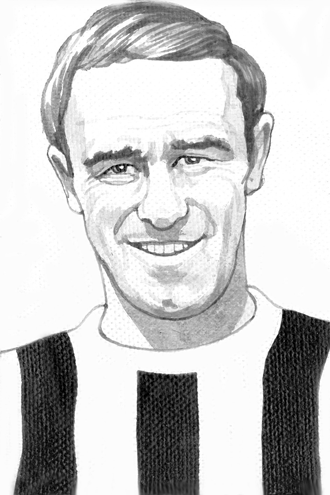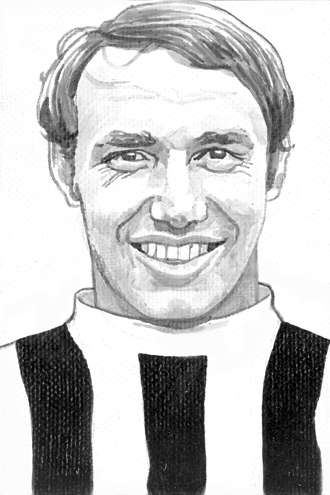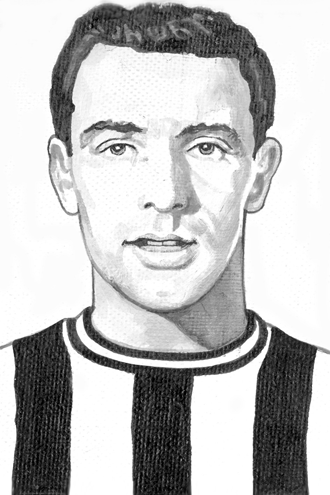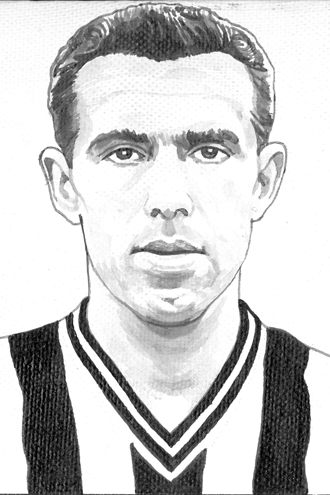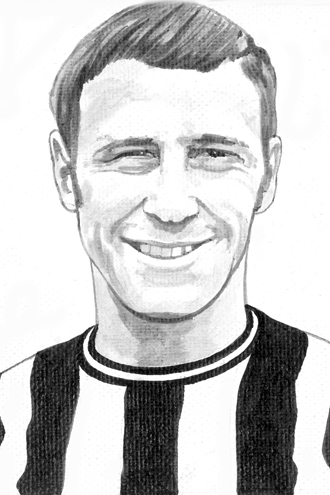 Goalkeepers
Gordon Marshall [33-0] was now firmly established as the Number 1 but missed a couple of months after suffering a cartilage injury in the game at Highbury. Iam McFaul [8-0] was famously signed from Linfield after letting in seven goals in a friendly game against United. Made his debut in the home match against Liverpool and demonstrated his agility during a short run in the team. Dave Hollins [4-0] had been in dispute with the club but an injury to Marshall gave him a last hurrah. Conceded six in the defeat in Blackpool and with the signing of Iam McFaul he was sold to Mansfield in February for £2,500.
Full Backs
Frank Clark [42-0] missed the first three games of the season but returned to play in every match after that. David Craig [26-1] had a number of niggling injury problems restricted the popular Irishman's appearances and his calm, assured play was badly missed. His fine form earned him his first U23 cap. Ron Guthrie [5/1-0] made his debut in the first game of the season as deputy for the injured Clark. But Frank's consistency meant his opportunities were limited; something he would have to get used to over the years. Eighteen year old England Youth international John Craggs [11/2-1] made his debut in the 1-1 draw at Goodison Park in October. He got a number of outings that season as Craig's deputy and even played outside right on a couple of occasions; scoring in the Boxing Day defeat at home to Leeds George Dalton [1-0] made his first appearance since the 1963/64 season (after recovering from a broken leg) when he deputised for Frank Clark in the 2-0 defeat at home to Tottenham. Unfortunately he struggled and it turned out to be his last game for the club before he moved to Brighton for free in June.
Centre Backs
John McGrath [7-0] was injured for most of the first half of the season before he returned to the side to partner new signing John McNamee as Harvey adopted a double centre-back formation in an attempt to stop the increasing flow of goals. But he wasn't happy about the new contract he was being offered and slapped in a transfer request with the result that he was listed and left out again. Harvey was desperate to shore up his leaky defence and he splashed out a sizeable £26,000 to bring the six foot Scot John McNamee [21-1] from Hibernian. His commanding performances were a major influence on United's upturn in form. Made skipper when Iley was dropped. Bobby Moncur [25-0] still could not hold down a regular place in the side. As a result he asked for a transfer in the Summer and very nearly moved to Norwich. Ollie Burton [17/1-0] had his usual in and out season as he was once again troubled by niggling injuries. Having started the season as United's main stopper Bill Thompson [13/1-0] found himself gradually slipping down the pecking order as he was overtaken by Bobby Moncur, John McGrath and John McNamee. He was sold to Rotherham for £15,000 at the end of the season. Eighteen year old Graham Winstanley [1/1-0] made his debut as a sub in the home defeat by Leeds and played his first full game in the FA Cup Fourth Round defeat at The City Ground.
Midfielders
Captain Jim Iley [37-0] needed all his experience to try and keep the good ship Magpie afloat but even he found himself out of favour after the 5-1 defeat at Fulham. The shock decision caused the press to speculate that he might demand a transfer but he stated that he was going nowhere and was soon back in the frame. Keith Kettleborough [13-0] couldn't quite live up to his inspirational form of the previous season but he was no worse than anyone else. He was surprisingly allowed to move to Doncaster as player-coach in December. Harvey spent £10,000 to bring the combative and hard working Dave Elliott [18-0] from Sunderland where he was only a fringe player. He was a regular until the end of the season.
Attackers
Bryan Robson [39-11] was now firmly established in the side although he was still being used on the flanks rather than in the inside-forward position where he would spend most of his career. United had to virtually double their record transfer fee to bring Wyn Davies [30-9] from Bolton at the second attempt. Not exactly prolific but his power in the air added a different dimension to the United attack. Dave Hilley [33-2] was one of a number of forwards who struggled to find his goalscoring touch during this difficult season and he was eventually dropped after failing to find the net at all before Christmas. He regained his form and confidence in the reserves and returned to the side in February playing a vital part in United's late escape. Alan Suddick's [19-1] erratic genius occasionally lit up the dark days of the first half of the season but Harvey had to strengthen and had to raise funds in order to do so. With fringe players proving difficult to move on Joe took the brave and controversial decision to sell his star man with the £63,000 clawed in being used to purchase Robson, Elliot and McNamee. Joe Harvey looked to offload Ron McGarry [19/1-5] during the summer but the move fell through and he started the season leading the attack. Lost his place when Wyn Davies was signed and moved to Barrow in March. Having struggled to find his form and with his wife unsettled on Tyneside Albert Bennett [32-3] was all set for a move to Charlton. Terms were agreed between the clubs and the player but his medical showed up problems with both his ankles and the move fell through. Geoff Allen [10-0] made his debut in the away draw with Manchester City in November. Received rave reviews for his perfomances and was already being talked about as a future star. Tommy Knox [7/1-0] was well out of the picture and his request for a move was granted. However he proved difficult to unload and when he (or more likely his wife) turned down moves to both Rotherham and Bristol City manager Harvey couldn't contain his anger. Knox's cockney wife had returned to London after suffering continual health problems in the frozen North. Right winger Stuart Alderson [4-0] had just turned eighteen he made his debut in the home draw with Burnley as a deputy for Bryan Robson. Played twice more before being allowed to leave for York in June. Peter Noble [15-7] got his best run in the side when he played in the last twelve games of the season. He also weighed in with five goals and played a full part in The Great Escape. Tommy Robson [5-0] was signed from Chelsea in December, but the left winger only made five appearances before injury ruled him out for the rest of the season.