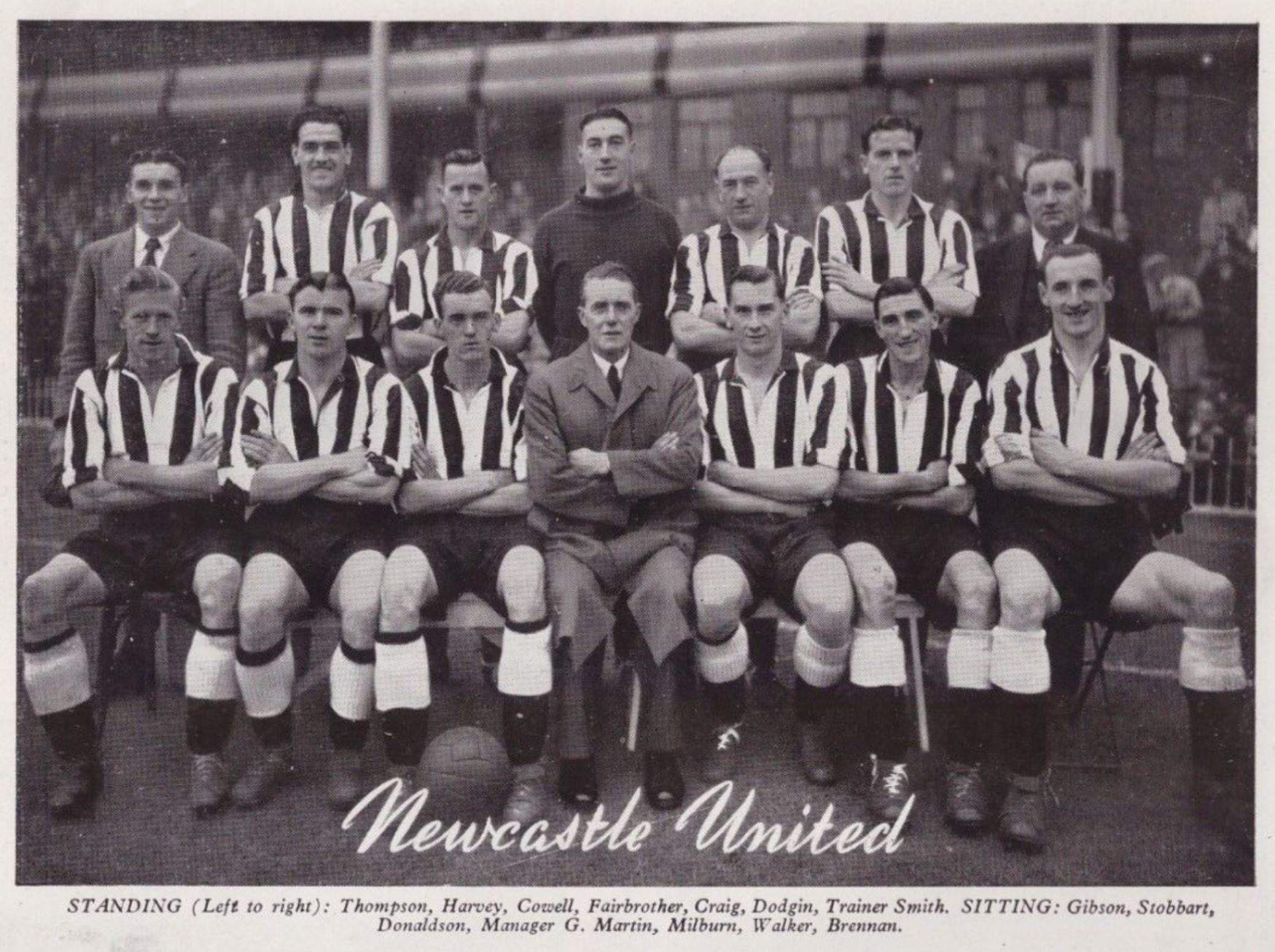 The team was reasonably settled, at least in defence. Only 25 players were used used in total and, of these, 17 played in 10 games or more.
Goalkeepers.
Fairbrother [42] missed one game all season and was in superb form during the campaign.
Full Backs
Cowell [39] established himself as the first choice right back with some consistently impressive performances. And Batty [31] took over on the other flank.
Half Backs
A very settled half-back line. Brennan [42] was a colossus at the centre of the defence again. Captain Harvey [39] took the right side and Dodgin [42] had probably his best season at the club.
Attack
The attack was the one area of the team which was regularly re-organised with all players being used in a variety of positions.
Gibson [24] and Stobbart [24] generally covered the right flank and were joined by Robledo [15].
Milburn [35] led the line for most of the season with Donaldson [13] also getting a run in the side.
Taylor [29] played at Number 10 with Walker [22] or Hair [15] on the outside until Mitchell [13] arrived.