Bill Appleyard (1902/03 to 1907/08)
Known-as "Cockles" due to his connection to Cleethorpes Bill was United's centre-forward for five seasons, helping the side win two Championships and reach two Cup Finals.
He was not a polished player, but there was always a spice of danger in his movements and his value to the team was clearest when he was absent.
Although he did not reach the same pitch of cleverness as most of the others in the team, he was often invaluable because he was a burly, powerful player who invested the forward line with virtues which some of the other occupants lacked, dash and robustness.
Bill was the hustler of the frontline; a terror to goalkeepers he used his weight freely and believed in following up. The sort of man who took the opposing backs whilst his co-workers put the ball in - and he had the weight to do it.
His passing was very fine and he fed his wings with excellent judgement. Bill could go for goal; his drives were a feature of his play and he cultivated the happy knack of sending in long shots.
It is noticeable that he became more prolific as he got older and his best figures were in his last season at the club.
---
| | | | |
| --- | --- | --- | --- |
| Birth | 16/11/1878 | Caistor | Yorkshire |
| P/H/W | CF | 5'8" or 5'10" | 13st |
| Jnd. | 04/1903 (24) | Grimsby | £350 |
| Left | 06/1908 (29) | Oldham | £350 (jd) |
| App/Gls | 145 | 87 | |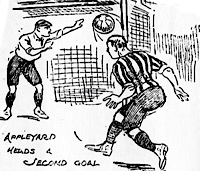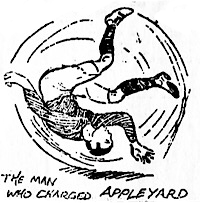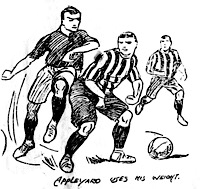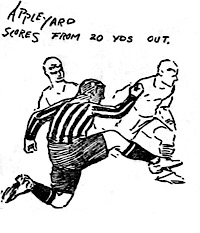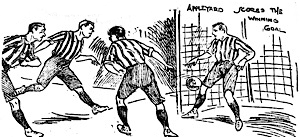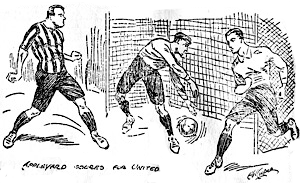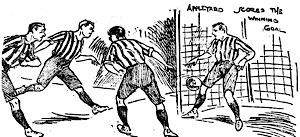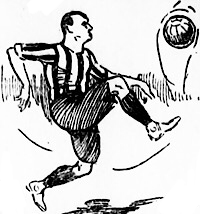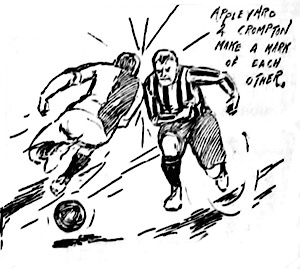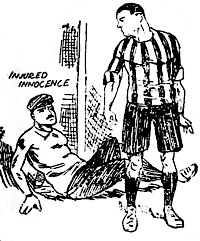 ---
Season by Season
This section is work in progress.
1902/03 (2)
1903/04 (32 -16)
1904/05 (33 - 15)
1905/06 (26 - 17)
1906/07 (24 - 18)
1907/08 (29 - 22)