Newcastle 1980/81 - Season Diary
---
NUFC 1980/81 Summary
NUFC 1980/81 Squad
---
Please nore this diary is work in progress - last update 03/06/21
June
---
03/06 - Residents of Kelso Gardens in Denton Burn are furious with the manner in which United have installed an all-weather pitch on their training ground. Contractors damaged a fence and left a mound of mud. They complained to the council who knew nothing about it as the club had not requested planning permission.
---
07/06 - It is reported that United have bid £500,000 for Norwich striker Justin Fashanu. It is also rumoured that at least two directors want rid of McGarry.
---
09/06 - The NSA formally open their Number 9 bar, Jackie Milburn performs the honours and he is joined by Albert Stubbins, Len White and ?????.
---
11/06 - Bristol Rovers have had a bid for Tommy Cassidy accepted.
---
13/06 - The Newcastle fan who threw the petrol bomb at the West Ham supporters is jailed for three years. One young fan required hospital treatment for burns to his legs, others suffered minor burns and damage to their clothing.
---
18/06 - Norwich have made a formal complaint to the League accusing United of approaching one of their players (Fashanu) through the press. Newcastle deny the allegation and confirm they will respond.
---
23/06 - Following his recent scouting trip McGarry wants to sign two Finnish players, schemer Zeppo Pyykko and Centre-back Leo Houtsonan.
---
July
---
04/07 Archbishop of Westminster Cardinal Hulme and Jackie Milburn are among those given honorary freedom of the City. The United supporting cleric is delighted to get Jackie's autograph which he has "waited thirty years for".
---
07/07 - John Brownlie is not keen on a £100,000 move to Jack Charlton's Sheffield Wednesday. Bill McGarry says the bid is far too low and also admits the club does have enough funds to go for top players like £750,000 Mick Robinson.
---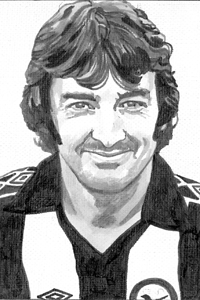 08/07 - AT LAST! RAY ENDS THE HUNT - After protracted negotiations centre-forward Ray Clarke (27) signs from Brighton for £180,000. United will be his eighth club but he hopes they will be his last. McGarry says "Ray is my sort of player, a real grafter who likes to get in the box. I'm sure he'll score his share of goals".
---
11/07 - United pull out of a deal with Brighton for Welsh cap Peter Sayer after he fails his medical.
---
14/07 - Newcastle reveal their plans for the redevelopment of the ground to the City Council. The club want 15 years to finish the scheme, but the Council want the work to be completed before then. Residents in Denton Burn who are already unhappy that the club have built an all-weather pitch on their training ground (without planning permission) are even more incensed about the plans to install floodlights.
---
14/07 - Pre-season training commences.
---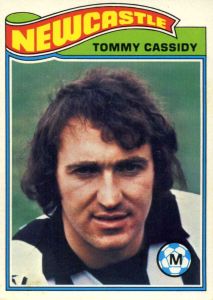 15/07 - Nine years and ten months after joining the club Tommy Cassiddy departs for Burnley in a £38,000 move.
---
16/07 - Sunderland reject United's £75,000 offer for - in dispute - goalkeeper Barry Siddall; they want £200,000
---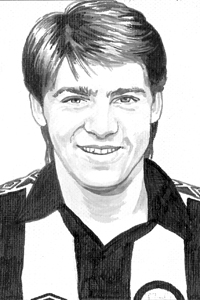 19/07 - UNITED GET TEENAGE STRIKER - Teenager Chris Waddle signs from Tow Law after having trials for Sunderland. United failed in an attempt to sign him last season, but he was now free to go as his contract had expired.
---
20/07 - The United party fly to Sweden for a ten-day tour. A 15-strong squad includes Finnish international Leo Houtsonan, a sweeper who has impressed boss Bill McGarry.
---
21/07 - United start their tour with a 0-0 draw with Solvesberg. It is a physical game which McGarry hails as a "perfect work-out". Carr, Brownlie, Houtsonan, Boam, Davies, Cartwright, Wharton, Hibbitt, Shinton, Clarke, and Rafferty start and all subs get used: Kelly, Ferguson, Carney, Shoulder and Montgomerie.
---
21/07 - Coach Dave Woodfield quits to pursue his business interests.
---
22/07 - STAR DEAL - A Sponsorship deal is announced with Scottish and Newcastle Breweries worth around £100,000 to the club during the next two years. As part of the deal an electronic scoreboard will be installed at the Gallowgate End which will be "the most sophisticated on any sports ground in Britain". In return United will wear the 'Blue Star' on their shirts whenever possible. It is the first time that the club shirt has had a commercial symbol on it.
---
22/07 - The Magpies beat Oskarshams 3-0.
---
24/07 - A jaded United draw 1-1 with Trelleborg, Shinton scoring. Shoulder and Brownlie are missing due to injury.
---
25/07 - United hold talks with the Council and it is revealed that the cost of the ground redevelopment will be between £9.5m and £10.5m. In 1971 the Council gave United 10 years to redevelop the ground and they say they are are willing to give the club another 10 years. But with the club currently operating at a loss they would have to fund the work from the Development Association and feel they will need 15 years.
---
28/07 - Cartwright, Rafferty and Montgomerie are on target in a convincing victory over Tormelilla.
---
29/07 - United return from their pre-season tour. Moves to sign Houtsonan are underway with McGarry saying "he is better than anyone else we have in that position".
---
30/07 - A petition signed by 230 residents of the Gretna Gardens area in Fenham is presented to the Council in protest against the "appalling behaviour" of the club in installing a practice pitch and their plans to install floodlights.
---
31/07 - A new family seating area is launched at the front of the East Stand and admission prices are increased by a massive average of 17%.
---
August
---
01/08 - A broken bone in his foot will mean that Shoulder will be out at the start of the season
---
04/08 - McGarry is expected to make firm bids for at least two players this week, he wants a goalkeeper and a goal-scoring midfielder
---
---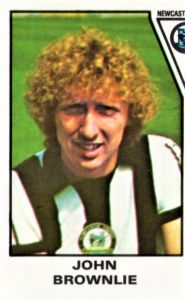 05/08 John Brownlie suffered a medial ligament injury during the match and could be out for most of the season.
---
05/08 Dutch free-agent Kasma Koenan arrives on Tyneside for a trial. He is the captain of the Dutch U21 Team and although he has an offer from a Dutch club he is keen to come to England to broaden his experience. McGarry is also interested in West Brom winger Johnstone and Man. City reserve keeper Keith Macrea.
---
06/08 - United target Willie Johnstone moves to Rangers.
---
08/08 - THEY'RE AFTER MY BLOOD! - McGarry admits: "I'm under pressure and two directors are after my blood. I don't worry about the directors who don't like me. I'm not a likeable guy because I do the job in my own fashion".
---
---
09/08 - McGarry scouts Peterborough's link-man Billy Kellock, who scored 23 goals last term, for the third time.
---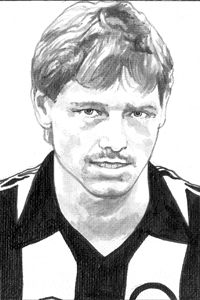 11/08 - Free agent Koenan impressed McFaul during the match and United agree to pay out £80,000 for his services.
13/08 - the signing of Koenan is completed with the international clearance papers coming through.
---
15/08 - Former player Tommy Cassidy blasts McGarry's for being "thirty years out-of-date" and reveals how he had grown to hate training, claiming that others felt the same way. McGarry calls his critics a disgrace and says that he's "not paid to be popular" continuing to confirm he will continue doing things his way and that he "does not feel nervous about my position in any way".
---
---
16/08 - BLOOD, SWEAT AND FEAR - six thousand travelled to Yorkshire There is serious crowd trouble before, during and after the game. Forty are arrested (nearly all United supporters) and fourteen police (including a WPC) are injured. The United fans were held back at the end of the game with police guarding the exits. and a significant number were "going wild", kicking, hurling abuse and throwing coins. Some tried to storm the gates and when the gates were opened the crowd surged forward leading to a number of the police injuries. The travel organiser for the Supporters Club, Trevor Dobson, blames insufficient policing but accepts that a growing "idiot element" among the fan-base is giving United fans one of the worst reputations in the country. A senior police officer slams the "deplorable scenes of damage and disorder".
---
8/08 - Two United fans are jailed and many more are fined as the behaviour of the United supporters is slammed by both the FA and the Football League who warn that further action will be taken if the trouble is repeated. In addition, five fans are held in custody with others bailed with orders to report to police on Saturday afternoons.
---
---
21/08 - Hibbit is "annoyed" about being excluded from the team.
---
---
About 1,500 fans made the trip and although 9 fans ended up in cells the police said they had "no complaints" about the United fans.
---
27/08 - John Connolly is given a free transfer. McGarry says "the players are good enough to sort things out".
---
---
29/08 -MCGARRY OUT - HARVEY IN - After almost three years in charge Bill McGarry departs by "mutual agreement", although few doubt he has been sacked. He accepts the decision but suggests it is "premature" with the season just having started. "I thought we had cracked it, but I got a bit too smug". He cites his failure to replace Assistant Manager Peter Morris (when he left to take charge of Peterborough) as a crucial factor. McGarry claims that: "I have been more attached to this club than any other". United have won only two League games in the last eight months. Joe Harvey (now 62) is put in temporary charge.
Dave Smith, David Pleat, lan Greaves (who declares his interest), Jimmy Frizzell, Bob Moncur and Arthur Cox all get a mention as potential successors. More hopeful possibilities are the big three, Robson, Clough and McMenemy.
Harvey suggests that United need to sign a star like Supermac to re-energise the side. But McGarry suggests that this will not be possible; "there will never be any money to spend here. Newcastle don't own their ground, therefore don't have the collateral".
---
29/08 United plans to install floodlights at their Benton training ground are thrown out by the council due to complaints from local residents.
---
---
Barton is likely to be out for a couple of months after damaging ankle ligaments .
---
31/08 - Chairman Rutherford states that the club are looking for a young manager, but one with a reasonable amount of experience. experience. David Pleat (Luton), Arthur Cox (Chesterfield) and Jimmy Frizzel (Oldham) are all mentioned, but the early favourite is former skipper Bob Moncur (Hearts) who has said many times in the past that he would love the job.
---
September
---
01/09 - Sunderland arrange a news conference attended by manager Ken Knighton and his assistant Frank Clark. Clark reveals that he was approached by an intermediary on Friday about the possibility of becoming Newcastle manager. But although he was "flattered" and "gave it serious thought" he is committed to his role on Wearside. Knighton is annoyed that a direct approach was made to Clark, but doesn't want to pursue the matter. Bob Moncur says that he has not been approached by the club while Bury boss and ex United skipper Jim Iley says he would love the position. Thirty-year-old Yugoslavian goalkeeper Ratko Svilar starts a week's trial.
---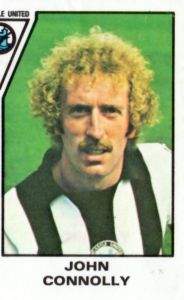 02/09 - John Connolly agrees to join Hibs.
---
---
03/09 - Bookies favourite Bobby Moncur states that he will be staying in Scotland. The board meet in the evening and it is believed that they have set their sights on Chesterfield manager - and former Sunderland coach - Arthur Cox. Joe Harvey reveals that United are in discussions with someone "who is a big name in football" and goes on to say that whoever is appointed "will have to have a big heart and broad shoulders". Ratko Svilar breaks his toe in training and Harvey suggests he is unlikely to get another trial.
---
04/09 - COX RETURNS IN TRIUMPH - Former Sunderland coach and current Chesterfield manager Arthur Cox is confirmed as the new United manager although the Chesterfield Board still need to sanction the deal. He has been at Chesterfield for four seasons and has a reputation for having an insatiable appetite for work, being firm but fair with players and being an excellent wheeler dealer in the transfer market. Harvey certainly believes the club have made a sound decision. "The fans will love him eventually", he is "passionate about his football" and "if he achieves what I did in the sixties by getting us promotion then I will kiss his feet". "This is one of the top six jobs in the country," Arthur states boldly, "there's plenty to be done, but with the help of people like Joe Harvey I know I can do it. I want to see fans queueing around St. James' Park again - and they will be". He will officially take over on Monday.
---
05/09 Chesterfield sanction Cox's move after agreeing a compensation deal with Newcastle. Chesterfield captain Bill Green is sorry to see Cox go and has a warning for the players. "He will put a bomb under a few people at St James'. The lads in our dressing room always reckoned he was sacked by the gestapo for being too tough".
---
05/09 Leeds United, looking for a replacement for Jimmy Adamson, made an approach at director level for Cox, but he had already agreed to join Newcastle.
---
---
11/09 - Cox tries to take some of the pressure off the players: "no player will be judged by one performance. All I ask of them is that they play for their pride and that of the fans".
---
---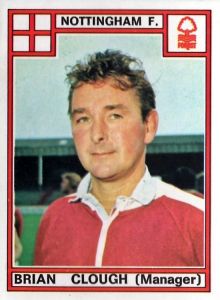 15/09 - In an article in the Daily Express Brian Clough slams United's appointment of Cox whom he implies will be a "yes man" due to his relative inexperience. "It is yet another example of how the tightly closed shop boardroom at St James' Park is prepared to gamble, no matter what the circumstances, to retain their suffocating stranglehold". He argues that "if they had been at all serious in their intent to get things right" they would have tried for one of the big-name locally born managers citing himself, Bob Paisley, Lawrie McMenemy and Bobby Robson. He concedes it would have been difficult to get any of them but criticises them for not even trying. "I wish Arthur Cox every success in a most difficult quest. Only time will tell if he is capable of working miracles. I just hope that Cox can prove himself to be a man with a back that is broad enough, a heart that is strong enough and a knowledge which is great enough to stand the inevitable strain". John Brownlie - who has had his leg in plaster since the start of the season - is due to start light training next week
---
16/09 - Cox pins Clough's article on the dressing room wall and hits back. He states he is not hurt by Clough's opinions, but takes exception to any suggestion that he will not be in charge. He vows to make Clough "eat his words".
---
19/09 - Cox wants the team "to have the sort of spirit that has always existed down coal mines, where a mate always looks after a mate no matter what the circumstances".
---
---
---
29/09 - Basil Hayward is "amicably" relieved of his duties as Chief Scout and will not be replaced; Joe Harvey is assisting Cox with scouting duties.
---
October
---
---
---
09/10 - Both Cox and Harvey are continually scouting with their latest targets including St. Johnstone's 18-year-old striker Ally McCoist and Morton's John McNeil.
---
---
16/10 - Cox misses out on Andy Ritchie of Manchester United who moves to Brighton. Although Newcastle are deep in the red they are allegedly prepared to spend big for a quality player and Cox is said to be interested in his former Chesterfield players Alan Birch and Danny Wilson.
---
---
21/10 - Teenagers Chris Waddle (19) and Chris Wlthe (18) are included In the squad for the match with Shrewsbury. Waddle has been impressing in the reserves and has scored 9 times in the last 10 games. Withe is the younger brother of former player Peter and only signed professional forms a couple of weeks ago.
---
---
---
28/10 - Cox steps up his player search and declares "I'm only interested in quality". With (allegedly) half a million to spend Cox is said to be interested in strikers Mick Harford (Lincoln), Gerry Armstrong (Watford) and Peter Beardsley (Carlisle).
---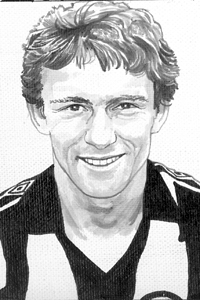 30/10 - Cox signs Middlesbrough's reserve left-back Peter Johnson for £60,000. Not the quality of player expected, but Cox explains his decision: "He's young, he's hungry and he's got lots of potential". He is 22 and has played 42 times for Middlesbrough.
---
November
---
---
03/11 - Cox talks home truths about Bobby Shinton. "He thinks he worked hard against Watford on Saturday. Well I think he is capable of working a lot harder than that and he should have doubled the amount of goals against his name".
---
04/11 - Brian Watson resigns as Carlisle scout and shortly afterwards becomes Newcastle's Youth Development Officer.
---
---
---
---
---
25/11 - Cox makes a £350,000 joint bid for two of his former players (Danny Wilson and Alan Birch), but Chesterfield turn the offer down.
---
Peter Kelly is out of action with a broken wrist, another unlucky injury for the Scot.
---
28/11 - With Cox wanting to boost his spending power, Ray Clarke, lan Davies, Colin Suggett (who is helping out with coaching the Juniors, but is still registered as a player) and Brian Ferguson are all transfer listed.
---
---
December
---
06/12 - United's new £65,000 scoreboard was due to have its grand unveiling today and Cox said "I hope we can light It up with a few goals"; but the game is cancelled due to the freezing conditions. Cox takes the opportunity to watch Peter Beardsley score twice In Carlisle's 4-0 win over Colchester.
---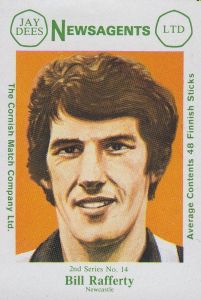 10/12 - Billy Rafferty - who cost £170,000 when he was signed 18 months ago - is sold to Portsmouth for £80,000.
---
11/12 - Cox bids for Lincoln City centre-forward Mick Harford.
---
12/12: Chris Withe is in hospital for a knee operation.
---
---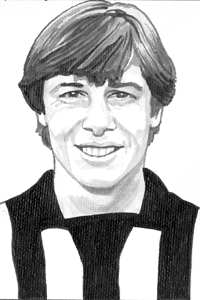 16/12 - Reserve midfielder Brian Ferguson signs for Hull City on a free transfer.
---
18/12 - United pay out a record fee of £250,000 for Bedllngton born West Brom midfielder John Trewlck. Cox still wants "an old-fashioned centre-forward" and rumoured targets are Alan Waddle (Swansea), Ray Hankin (Vancouver Whltecaps) and Mlck Harford (Lincoln).
---
18/12 - Former United chairman Lord Westwood steps down from his position as vice-chairman although he remains a director and club president. Stan Seymour junior replaces him.
---
---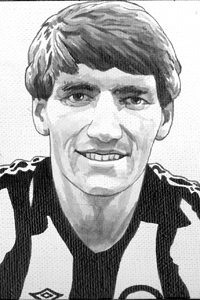 23/12 - United sign Lincoln City forward Mick Harford for £150,000 - a record fee for a Fourth Division player. Harford has scored 15 times In 21 games so far in 1980/81. Cox admits "he's a nasty so and so.... I'm going to have to tame him".
---
---
---
January
---
---
06/01 - Newcastle defied FA rules by wearing their (sponsored) Blue Star shirts (and were later fined £1,000 for doing so).
---
07/01 - Pop Robson (now 35) could be returning to St James' Park according to the local press, however Cox will not be drawn on the speculation.
---
---
12/01 - Terry Hibbitt undergoes a cartilage operation to rectify trouble when he twisted his knee in the Wembley five a side championships during November.
---
16/01 - Former United manager, Duggie Livingstone, passes away.
---
---
20/01 - United announce a complete overhaul of scouting staff sacking all of their scouts outside the North East area. Newcastle will now concentrate on looking for local talent.
---
---
---
31/01 - Joe Harvey Is Joined by Sunderland's chief scout In the crowd to watch Peter Beardsley turn in an excellent performance for Carlisle against Colchester. It Is likely that one or both of them will make a move soon.
---
February
---
07/02 - After four wins and a draw Cox wins the Division 2 Manager of the Month award for January. ,"The award is an honour for the Club, players and supporters. Everyone at the Club has worked hard"
---
---
10/02 Frans Koenan suffers knee llgament damage; he could be out for the rest of the season.
---
13/02 - At his pre-Cup press conference Cox declares that he "would back It (the side) against any other In the country". On the basis that It Is 36,000 strong.
---
---
16/02 - Shinton damage knee ligaments in the game on Saturday; an injury which brings a premature end to his season.
---
---
19/02 - Respected journalist David Miller lambasts the club in his newspaper column. "Newcastle are little short of a music hall joke" and "are an insult to the most loyal supporters in English football". Not the team but "the Board of Directors which over twenty years or so has allowed this great club to rot".
---
---
---
---
March
---
Alan Ball (now 35) resigns as player-manager of Blackpool and Cox makes it clear that he would be happy to have him playing on Tyneslde; the States is a much more likely destination however.
---
01/03 - United are linked with Sunderland strikers Alan Brown and Gary Rowell.
---
10/03 - It is announced that Lord Westwood, Bob Rutherford and David Salkeld are all to resign from the board next Monday after the club's bank's request that each director should pay £16,000 to ease the club's financial position. Westwood (who is 73) states that he is "too old to take on that sort of mountainous problem." Stan Seymour junior takes over as Chairman. Sir George Bowman and Peter.??????
---
10/03 - Fulham chairman Ernie Clay declares that he would "crawl all the way to the North East to take over the club" and also claims he would pay off the club's £500,000 debt, Stan Seymour says the club "wouldn't entertain such thoughts".
---
---
Stan Seymour outlines the new policy for the future. "Never again will we buy old players. We are where we are because of our dealings in the transfer market We're finished with buying players who are 31, 32 and 33. We want players with a future... we must put our faith in youth and we must utilise local talent. We will do everything we can for our fans and for the Club. We want to be big again. But I have to use the word eventually because our job is to get us out of our current mess and that means steady progress rather than spectacular."
---
---
---
30/03 - Both Peter Beardsley and his manager Bob Stokoe defend his decision to move to the USA to play for Vancouver Whltecaps. Stokoe states that not one English club made a concrete bid. Cox disapproves; "when you have talent you don't need to chase cash".
---
03/04 - Rather than the standard summer break the players will be allowed five full weeks off, taken at any time, but on a rota. And in the remaining weeks they will have to attend training twice a week. Cox wants to keep fitness levels up and for the players to work hard on improving their technique.
---
---
---
---
---
---
---
---
02/05 - Frans Koenen is transfer listed and may well return to Holland. Arthur Cox is back on the trail of Barnsley striker Ronnie Glavin.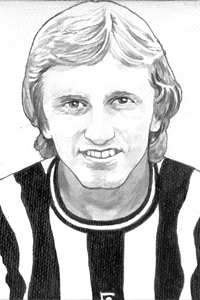 05/05 - Terry Hibbit and Peter Kelly (for the second time) are both advised to quit the game by specialists.