NUFC 1938/39 Diary
---
Summary
Squad
---
May
---
03/05 - Former United player Stan Seymour may become a director of the club when the annual meeting is held next month. Before a former player can be elected he must secure reinstatement from the Football Association under Rule 37 and Mr Seymour has already sent in his application. The club has also sent a letter to support the application, and if the Football Association agrees, Mr. Seymour will be their official nominee for a seat on the board.
---
03/05 - At a special meeting of the Newcastle United directors tonight it is announced that twelve players have been placed on the open to transfer list. They are: Tapken (goalkeeper); Forster (full-back); Imrie and Leighton (half-backs) and Rogers, Coyde, Livingstone, McGarry, Docking, Sanderson, Dryden and Shiel (forwards).
---
The following 22 players have been offered terms for next season: Swinburne. McPhillips (goalkeepers); Richardson, Fairhurst, Ancell. Law, Holliday (full-backs); Gordon, Carver, Denmark, Garnham, Grundy, White, Woodburn (half-backs); Park. Pears, Bowden, Stubbins, Cairns, Isaac, Pearson, Mooney (forwards).
---
05/05 - Harry Bedford, has resigned his post as coach to Newcastle United. He is back at his home in Derby. He only joined last year, but has left as the club told him that they cannot afford to pay him during the summer.
---
07/05 - Lost 1-4 at Luton N survive by decimal points. Swansea and Sheff Wed won NF and Barnsley drew 2-21ost
---
09/05 - Tapken and Rogers (originally on transfer list) and Law and Mooney all accept terms for re-engagement. McPhillips now on TL. CF Brown and I-F Dobson sign pro forms.
---
09/05 - It is reported that footage of the replayed 1911 CF has been acquired by the National Film Library.
---
11/05 - United sign wing half back John Douglas Wright from Southend in exchange for William Leighton plus a fee. Wright whose father played for Bolton and whose brother is at Reading is 20-years-old, 6' and 11st 71b. He can play on either flank and his form last season attracted the attention of a lot of top clubs.
---
13/05 - Mather says "we had to unload some players in order to make room others more likely to bring the team up to standard".
---
13/05 - Trainer James McPherson, who followed in the footsteps of his famous trainer father, JQ McPherson, resigns. He moved to Newcastle from Kilmarnock 36 years ago with his father, and following his playing days had training experience in Holland, Germany, and Norway. He had charge of international teams at home and abroad, and in his second season as trainer to United he prepared the team that beat Arsenal 2-0 in the 1932 F.A. Cup Final.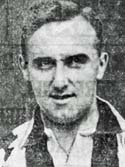 ---
19/05 - Tranmere pay their highest fee ever for reserve inside forward Stanley Docking. Docking, who is 23, has been with Newcastle for three seasons and played 11 games last season.
---
30/05 - Mr G. Rutherford, director of Newcastle United, is elected to the League Management Committee in succession to the late Mr. Phil Bach.
---
June
---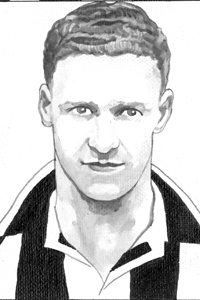 03/06 - Inside-right Archibald Livingstone moves to Bury for £500. In 3 seasons at the club he made 33 appearances and scored 5 goals.
---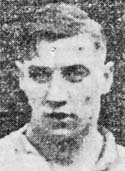 07/06 - Inside-right Harry Clifton signs from Chesterfield for £8,500; it is the highest fee that they have ever received, Clifton was leading scorer in Division 2 last season and scored 30 in all games and recently accompanied the England team on their German tour. Several First Division clubs were interested in him. Manager Mather had been told by the directors that an inside forward must be secured before the start of the season. An idol at Chesterfield, Harry is a workmanlike, constructive inside-forward. He is remarkably keen-witted and self-assured and his gift of repartee has to be heard to be appreciated.
---
08/06 - Gateshead sign Hughie Gallacher.
---
10/06 – United complete negotiations with Grimsby for the signing of Charles Craven (inside left) but Manchester United are also interested. It will be left to the player to decide which side he joins.
---
11/06 - Craven is signed by Manchester United for £8,000.
---
11/06 - The asking price for Bill Imrie has been reduced from £2,500 to £1,500.
---
20/06 – The annual report and balance sheet is published. A profit of £2,144 was made leaving a total credit balance £5,479. The chairman states it is regrettable to report the most unsatisfactory playing season in the history of the club despite the continued but unavailing efforts to strengthen the team. The directors extend their congratulations to their vice chairman (Mr G. F. Rutherford) on his election to the Football League Management Committee. Messrs W. McKeag and G. Stanley Seymour have been nominated for the Board. Reference is also made to the resignation in August of last year of Mr T. Oliver, which was accepted.
---
23/06 - Norman Smith, the former Sheffield Wednesday and Huddersfield Town right half, is appointed trainer-coach to Newcastle United.
---
27/06 – United have been in negotiations for some time to sign Nottingham Forest's Irish international centre-forward Martin, but the talks have broken down.
---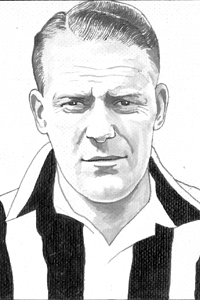 29/06 – Bill Imrie moves to Swansea. He joined United in March 1934 as United attempted to (unsuccessfully) stave off relegation. He took over as captain and became a popular figure on Tyneside. A tall, robust and skilful player, but has an inclination to go upfield and lose position. He made 128 appearances, scoring 24 goals.
29/06 – The AGM is held and an explanation of the club's poor display last season is provided. Mr George Rutherford. A small profit was made, but only because of incoming transfer fees; they would have preferred to have seen a big loss and got players needed. The main feature was a lengthy and highly critical address by shareholder Mr W McKeag; some excertpts follow "There can no doubt that the playing experiences of last season can only be described as utterly and complete deplorable. Surely at no time in the whole life of the club has there been such a monotonous succession of poor displays on the field, of miserable ineptitude fumbling and foozing, and lack of cohesion and concerted action."
---
July
---
31/07 - United sign Middlesbrough outside-right Ralph Birkett. He joined Middlesbrough from Arsenal in 1935 and was capped for England against Ireland in 1936. He is a progressive and goal scoring wingman, but was afflicted by a series of leg injuries last season and lost his place to Milne. The fee is believed to be between £40-50,000.
---
August
---
02/08 - The Newcastle players report back for pre-season training at Cowgate. New trainer Norman Smith has his own ideas and is a firm believer in teamwork as the secret of success; something that was badly missing during the last campaign.
---
11/08 - The players take part in a bowls match at Summerhill Green, Winchester Terrace.
---
12/08 - A meeting takes place in Newcastle to discuss Sunderland director John Cochrane's proposal to form a midweek League for the leading clubs in the North East. Officials from Sunderland, Darlington, Gateshead, Hartlepools, Carlisle and South Shields attend; Middlesbrough and Newcastle have already turned down the idea.
---
12/08 - Stan Seymour and Tom Mather travel to Scotland to take in the game between Hearts and Third Lanark at Cathkin Park and to hold talks with Third Lanark regarding right-full-back Carabine. United are believed to have offered £6,500, but the Scots want £10,000. Another director - Bennie - is at Firhill Park to see Thistle's McKennan but the Scots do not wish to sell.
---
---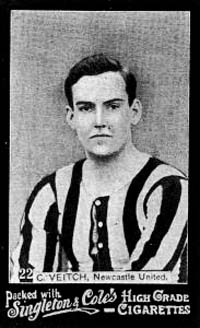 27/08 - United great Colin Veitch dies in Switzerland after a short illness.
---
---
30/08 - Newcastle receive a wire informing them that Veitch has been cremated in Switzerland.
---
---
September
---
---
The club officially deny that they are interested in Stanley Mathews who has requested a transfer.
---
---
---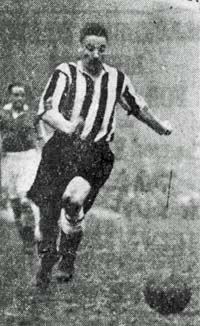 12/09 - Newcastle sign Aberdeen's reserve centre-forward William Scott after he impressed United officials in the reserve game last Saturday. He is a native of Aberdeen and is 21-years-old, 5' 9" and 12 stone. He joined the club from junior football in 1935 and has made 28 first-team appearances and scored 7 goals. The fee is believed to be in the region of £3,500.
---
---
14/09 - Colin Veitch's ashes are scattered in the garden of Remembrance at Newcastle Crematorium. The Clarion Choir sing his favourite song "The Long Day Closes". Veitch had been associated with the choir for over twenty years and many of them are in tears.
---
---
---
October
---
---
01/10 - New signing Scott becomes the latest broken leg victim during the Central league match. He has just returned from a two-week layoff due to a severe kick on his ankle.
---
07/10 - United are after a young goalkeeper and they are believed to be interested in Jack Fairbrother of Preston.
---
---
A total of £18 12s and 4d has been raised for the Northumberland FA Benevolent Fund (for injured players) from the practice games of numerous clubs. Newcastle's contribution was £6 10s.
---
---
21/10 - Newcastle have not given up on signing Grimsby custodian Tweedy even though their enquiries have had a cool reception so far.
---
---
26/10 - Rowlands Gill inside-left Frederick Austin Drake signs professional forms.
---
The Football league sanction a benefit for Tapken.
---
---
November
---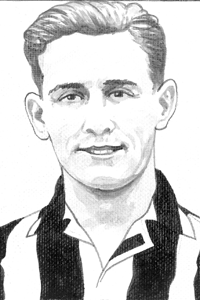 01/11 - Newcastle continue their squad strengthening by buying Leeds' reserve centre-half Dominic Kelly. He has been at Leeds three years but only made five appearances last season and Holley has kept him out the side this campaign. He is 21-years-old, just over six-foot-tall and weighs 13 stone.
---
02/11 - Wright is selected for the England side to take on Norway at St. James' next week. Although it is not uncommon for a "home" player to be included, the half-back's play this season has been worthy of an international call-up. Bowden is selected as a reserve.
---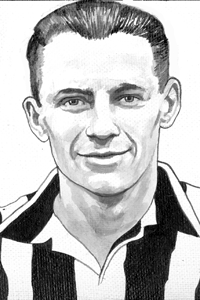 03/11 - The Magpies swoop for another young half-back as 21-years-old George Bradley joins from Rotherham United. He joined Rotherham from a local junior club last year and has been attracting the interest of a number of clubs.
---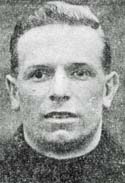 05/11 - Having failed to persuade Grimsby to part with their first-choice custodian Tweedy, United agree to sign their reserve Clarence "Cam" Theaker. United were desperate to have him play in the Central League today so Grimsby manager Charlie Spencer agreed to drive up last night. They did not arrive until 2am this morning and the signing was not completed until 3am. The delay was caused because Spencer initially could not find Theaker and then – after they had set off - the keeper realised he had forgotten his boots. His footwear was at Grimsby's ground and - with no keys – the dynamic duo had to scale the gates and then force the lock to get into the training headquarters.
---
---
08/11 - The Norwegian national team and almost two hundred supporters arrive in England and do some preparation work at Whitley Bay. The England team are based at the Grand Hotel in Tynemouth and take part in a short practice game at North Shields' Appleby Park. The public are allowed in to watch and there is some good natured banter between players and spectators.
---
09/11 - The English team are far too good for the amateurs from Norway and win with four first-half goals.
---
---
16/11 - With right full back Joe Richardson having picked up an injury against Fulham the directors are frantically trying to sign a new back in time for Saturday's game at Blackburn. Bids for Clarke of Manchester City and Griffiths of Manchester United are both knocked back.
---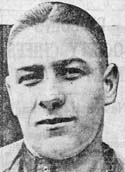 17/11 – Newcastle sign Huddersfield full-back Benny Craig after protracted negotiations. Craig is a native of Leadgate and was a former pit lad and he joined Huddersfield from Eden Colliery in 1934. He is 22-years-old, 5' 8" and 11 stone and played 26 games last season. He has made only one appearance this season but he is a stylish, daring player with a marked positional instinct and tackling which does not lack bite. He will not link up with the rest of the team until the match on Saturday.
---
---
22/11 - George Craig, Ivan Simpson and their mother (Mary Ellen Craig) of Westgate Road are remanded in custody. The men are charged with breaking in and entering Tom Mather's house on Kenton Road (Gosforth) last Friday and stealing clothes and football medals to the value of £58 10s. Their mother is charged with receiving stolen goods.
---
---
27/11 - The directors send a squad of nineteen players to Cleveleys to recuperate from the strenuous set of games that they have just played and in preparation for the arduous Christmas schedule.
---
28/11 - Arthur Mann, Wallsend St. Luke's inside-right, signs amateur forms for Newcastle, he is 18-years-old, 5' 9" and 10st 7lb.
---
29/11 - At the Moot Hall Police Court the mother and sons charged with the robbery at Mather's house are refused bail and remanded in custody for another week. Detective Eckford states that they have recovered £100 of stolen property at their house on Westgate Road.
---
December
---
---
07/12 - Following "incidents" at the Bradford home game the FA order Newcastle to post warning notices around the ground and in the next four home programmes. The spectator who caused the trouble at that match is to be refused admission to the ground for the rest of the season.
---
---
12/12 - It is revealed that the recently deceased Father Adrian English - Superior of Dominican House Cambridge - was invited to sign professional forms with Newcastle when he was seventeen.
---
13/12 - The grandstand at Swansea's Vetch Field is damaged by fire; United are due there on Saturday and it is not known whether this will have any impact on the game.
---
---
18/12 - The Newcastle party travel down to Plymouth where they will spend the majority of their time recuperating. Their main pursuits will be walking, golf and resting and they also plan to take in a visit to Devon County Billiard Club.
---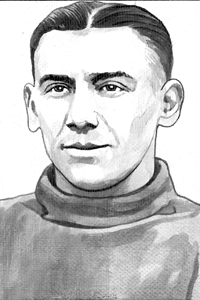 21/12 - Manchester United are after a new goalkeeper following Breen's mishap and they have agreed terms with Newcastle for the purchase of Tapken. However, although Tapken is keen on the move, there is a hitch because the player is not happy with the amount of benefit payment the club are offering; claiming that he was promised more.
---
22/12 - Tapken agrees to move to Manchester United with the fee believed to be £850. A native of Wallsend he joined in 1933 and has made 107 appearances.
---
---
26/12 - United make the long trek to Norwich but heavy snowfall causes the match to be postponed half an hour before kick-off.
---
---
30/12 - Clifton collapses in the dressing room after training. It is believed it is a muscular problem brought on by the extreme cold weather during the game at Plymouth. The directors have decided against going away for special training for the FA Cup match with Brentford as promotion is the priority.
---
---
January
---
---
04/01 - Reserve left-full-back Hepplewhite moves to Horden Colliery Welfare.
---
05/01 - At the Northumberland Quarterly Sessions the men charged with breaking into Tom Mather's house are found guilty. George Craig (who has a long record of offences) is sentenced to three years penal servitude and Ivan Simpson to eighteen months hard labour. Their mother - Mary Ellen Craig - is found not guilty of receiving stolen goods.
---
06/01 - United play Brentford tomorrow and in a novel approach the United players are allowed to spend the night in London as they wish although Norman Smith has made it clear they must respect training rules.
---
---
---
17/01 - The Newcastle party make the long trip to Porthcawl to prepare for the Cup game. They set off from Newcastle on The Silver Jubilee and The Great Western Railway Company have kindly agreed to make an unscheduled stop at the tiny wayside station of Pyle to cut 90 minutes off the journey.
---
18/01 - The weather in South Wales is awful so United do their training at an indoor roller skating rink. The players change at the hotel and then run through the driving rain to the rink. Manager Mather is not too bothered about the arrangements as this week is mainly about "rest and relaxation". They are also offered honorary membership of two golf clubs and attend a dance in the evening.
---
19/01 - United do light training on the beach in the morning followed by a game of golf after lunch.
---
20/01 - The agenda today is a couple of leisurely walks.
---
---
23/01 - The United party travels from Porthcawl to Hexham Hydro where they will remain until Wednesday morning.
---
24/01 Despite objections from the police, Newcastle magistrates grant an application for a two-hour extension of the licensing hours (from 4pm to 6pm) for tomorrow's afternoon cup tie. The application from Mr. Forster argues that with a large crowd expected "it is desirable in the interests of good order that the crowds be off the streets as quickly as possible, tbc NEC 24/01
---
24/01 - The overnight train contains 210 Cardiff supporters and scores more are travelling by road.
---
---
27/01 - Club officials dispose of the 4,000 reserved seats - for the Fourth Round Tie with Preston - in only forty-five minutes. Some 2,000 postal applications (many from Scotland) have to be returned.
---
---
February
---
01/02 - The United directorate gave permission for collections to be made on behalf of the JS Relief Fund at the match against Cardiff but a paltry £9 14s was raised. Apparently the organisers had recruited 25 unemployed men from Bishopgate House and they arrived at St James' at 1pm. However, they were not allowed inside the ground - as they had expected - and were only given permission to collect in the car park. They then asked if they could come into the ground at half-time but were once again refused admission.
---
---
06/02 - United are not going away for special training for the Cup match on Saturday although they will have a golfing trip to Alnmouth on Wednesday if the weather is favourable.
---
10/02 - A huge crowd is expected for tomorrow's game and every vehicle of the Newcastle Transport undertaking, Northern Genera Transport Company and United Auto Services will be in service. LNER will also be running extra relief trains from all over the North.
---
11/02 - Thousands of Preston supporters arrive by train, motor coach and private car. One of the first to arrive is Britain's championship hitch-hiker Thomas Davis who has not missed a Preston match in years. The journey took him ten hours and the ex-Tynesider immediately went to see Tom Mather to get a ticket (he has never been refused at any ground).
---
---
---
---
---
March
---
01/03 - Newcastle agree terms with New Brighton for the signing of centre-forward Arthur Frost who joined the Third division club from the army. Mather watched him on Saturday when he scored twice and made one against Rochdale.
---
---
Newcastle sign Arthur Frost after a meeting in a Liverpool hotel. He has scored 18 goals this season. He is believed to have cost a four figure fee with United also believed to have offered New Brighton one of their young reserve players.
---
03/03 - Swinburne was involved in a motor accident on 12th of November in which a man was injured and later dies. At an inquest at Houghton-le-Spring Swinburne he is exonerated from any blame.
---
---
08/03 - Tommy Pearson - who has struggled to get into the first eleven this season - asks for a transfer. Seymour says "the club will be reluctant to part with such clever a winger, but if the player is dissatisfied it is better that no obstruction be placed in his way".
---
---
11/03 - Directors Seymour and Bennie watch the match between Third Lanark and Arbroath where they watched the away side's Carabine and Gould but despite lengthy discussions the Scots refused to sell either player.
---
16/03 - It is transfer deadline day and United are believed to be prepared to sell Clifton or Cairns. Sunderland bid unsuccessfully for Cairns last week and have also been put off Clifton by the price. Leicester are also believed to want Clifton.
---
---
16/03 - After the match Seymour meets with Leicester manager Frank Womack and some directors and they reach an agreement for the sale of Clifton. However, the player "has no desire to leave Newcastle" and turns down the move.
Divider
---
---
29/03 - United had offered amateur Alan Gilholme professional forms but he has turned them down. Having matriculated he has obtained a position in an insurance office and his employers would prefer that he remains an amateur.
Divider
---
30/03 - The club declare that they have earmarked E20,000 to spend on new players if they achieve promotion. Divider
---
---
---
07/04 - Fifty Norwegian fans come across to Tyneside on the Vega to see the home match against Manchester City. More were due to come but there have been lots of cancellations due to the deteriorating situation in Europe.
---
---
United announce their retained list. Carver, Rogers, Garnham, Dobson, White, Isaac, Drake and Brown are all to be released; the former three are the only ones to have seen first-team action.
---
---
20/04 - Jesse Carver moves to Bury. He requested a transfer earlier in the season due to his wife's poor health.
---
---
---
---
05/05 - T/E Rogers joins Swansea. He came to Newcastle in June 1936. Capped as a Welsh amateur international.
---
---
---
18/05 - Derby agree terms with United for the purchase of Cairns, however the player turns down the move. United are also believed to be prepared to sell Clifton.
---
??/05 - Isaac moves to Brighton.
---
30/05 - United sign outside-right David Hamilton of Swawfield Juniors.