Newcastle United 1908/09 - Season Diary
---
Summary
Squad
---
June
---
01/06 - It is reported that Arthur Murray - amateur centre-half-back for Queens Park during the last two seasons - has obtained an excellent scholastic appointment in the North of England and it is suggested that a move to United may be on the cards.
---
01/06 - Jock Rutherford is selected for the FA Team which will tour Austria later this month.
---
02/06 - Stewart, the Sheffield Wednesday inside-left who had refused to resign because he desired a move to Newcastle - resigns for his current club. Rutherford finally resigns for Newcastle.
---
08/06 - Newcastle's accounts for last year reveal an astonishing income of £22,480 which is a 10% increase on last year and is the highest amount ever generated by any club. The gate receipts are also a record. However, expenditure was also significantly up leaving a profit of £1,377.
---
08/06 - Sunderland's reserve centre-forward Stanley Allan signs for United. He has spent two seasons at the Wearside club.
---
10/06 - At the AGM Chairman Cameron accepts that last season was "most disappointing" from a playing point of view and declares that although their expenditure was heavy they are "justified in sparing no expense in their effort to secure the "blue riband of football"
---
30/06 - United sign outside-right Adam Scott Mathieson Duncan (commonly known as Scott Duncan) from Dumbarton. He is 5' 7.5" and 11st. He is fast and reputedly has the best shot in Dumbartonshire.
---
30/06 - Centre-forward WJ Hughes signs from Rhyl. He is young and lacks polish but impressed United officials in the match against United in ?????. He is 5' 8" and not a heavy man.
---
July
---
01/07 - Queen's Park have reported Newcastle United for illegally approaching Arthur Murray. Murray is an amateur at the club and under the League rules amateurs cannot be tampered with.
---
16/07 - Dr Seaton currently has an exhibition - at Jarrow Albert Hall - of his animated photographs which include some from last season's FA Cup Final.
---
22/07 - Chelsea announce their figures for last season and their income was even greater than Newcastle's although United still hold the record for gate receipts.
---
August
---
01/08 - In many papers it is stated on good authority that James Stewart, the famous International inside left, and, in the opinion of many, the best in the country, has been transferred from Sheffield Wednesday to Newcastle United. However, Wednesday officials state that, whilst negotiations are proceeding, nothing definite has been agreed to, and Stewart has not yet signed.
---
07/08 - The James Stewart transfer is finally completed at a fee said to be £1,000. Had Stewart, remained with Sheffield he would have been entitled to a benefit this season, but it seems that he could not come terms with Sheffield regarding the guarantee. The player was born in Gateshead and for over two years he has been anxious to join Newcastle United. As Wednesday do not wish to retain a player with his heart in another camp, they have allowed him to leave. He joined Sheffield Wednesday at the close of 1901-2 as an amateur on trial from Gateshead N.E.I. He progressed wonderfully well, headed Wednesday's goal-getting list in 1906/07 with 20 goals to his credit, and challenged the great Bloomer as a long distance scorer of the unstoppable order. For the past three seasons has been right in the forefront of English forwards, and was perhaps the most skilful of the Wednesday forwards. His position was inside left, full of daintiness on the ball, shoots other man in the team could with the exception of Wilson, and plays the combination game perfection. In his early was often troubled by' nerves, but experience has liberated him from this trouble, and much of the Wednesdays success as Cup-fighters in recent years is due his subtle skill and dash. He stands 5' 9" high, and weighs 11st 4lb. And played for England last year against Scotland and Wales.
---
10/08 - The whole of the Newcastle United squad are now preparing themselves for the forthcoming campaign. McPherson has expressed his satisfaction at the excellent physique of the men, and the Novocastrians are hopeful of making an auspicious start. Invitations have been accepted to play a couple of cricket matches against Morpeth and Forest Hall and the club have been invited to visit Edinburgh to oppose the winners of the tournament to be played by Queens Park, St. Bernard's, Celtic and the Rangers.
---
11/08 - At a meeting of the Northern Rugby Union held at Huddersfield it is announced that the second test match between England and Australia, will be played at St. James' on January 23rd.
---
14/08 - The International League Conference is held at Carlisle. Queens Park's complaint about Newcastle is one of the agenda items but is left over for further consideration.
---
United sign James Lambert (22) from North Shields Athletic. He has a reputation as a consistent left-half and is 5' 8" and over 11 stone. They also sign right-back Harry Thompson (22) from the same club. He is steady and reliable and clever with either foot. He is 5' 10" and 12 stone.
22/08 - It is reported that the Newcastle Trades Council approached the club for a donation to help the striking shipbuilding engineers but the club stated they could not entertain the appeal. They are considering a request from Newcastle Education Authority for a donation towards cooking apparatus for the industrial schools.
---
24/08 - A specially convened meeting of the International League Board is held in Carlisle to investigate the charges made by Queens Park Glasgow against Newcastle. United claim that they gave the necessary notice before signing Murray but the Scots claim that they approached him before this. The Board judge that the charge is not proven however United are censured for not observing a league rule relating to the transfer of places. They also order Newcastle to pay all expenses as they had withheld information that would have rendered the meeting unnecessary.
---
29/08 - A match played between Newcastle Reserves and a "Rest of Northern League" side raises £80 for the Sunderland Mayor's Distress Fund.
---
September
---
---
---
05/09 or 02/09 - The newly formed Hartlepools United beat a Newcastle Reserve side 6-0 in a game to commemorate the opening of the Victoria Ground.
---
---
09/09 - Ashington play Newcastle Reserves in a game to celebrate the opening of their new Station Road ground. The reserves win 4-0.
---
---
16/09 - Newcastle have received an invitation to play the Danish Boldklubbert club in Copenhagen next May; they have yet to decide whether or not to accept the offer. The directors have agreed to play home and away friendlies with Glasgow Rangers to raise funds for the unemployed in both cities.
---
---
22/09 - The Nomination papers are handed in for the by-election and one of those nominating Labour candidate Mr Shortt has former Newcastle Mr John Cameron as proposer and current director GT Milne as seconder. Other signatories include former player Tommy Ghee and full-back Jack Carr.
---
23/09 - At the Wednesday night board meeting an objection is taken regarding the fact that Cameron signed Labour candidate Shortt's nomination paper "John Cameron Newcastle United". The directors (the majority of whom happen to be Unionists) roundly condemn the partisan use of the club's name. It is also announced that the pre-season practice matches raised a record £334 for local charities and that the home game against Manchester City in October will be used as a benefit for Howie.
---
---
---
---
October
---
---
05/10 - Robert Blanthorne can now get about using a crutch and has left Dr. Martin's private hospital.
---
06/10 - The United directorate accept the offer to visit Copenhagen at the end of the season.
---
---
---
12/10 - The funeral of former player James Stott takes place at Jesmond Old Cemetery. He was a sturdy, untiring defender and a gentleman.
---
---
19/10 - Soye is to have an operation on his injured knee cartilage. Former United Chairman James Cameron is appointed Chairman of the Leeds City Management Committee. This is quite surprising because he still has a seat on most of the important sub-committees at United.
---
---
26/10 - The benefit match on behalf of Dick Hedley's widow and child (played between the reserves abd former players) raises £38 16s and 4d which is handed over without any deduction of expenses.
---
28/10 - Reserve inside-forward Grierson (who was secured from Scotswood) moves to Bradford Park Avenue.
---
---
November
---
03/11 - The FA approve the distribution (to charities) of the money raised by clubs in their pre-season practice matches. Newcastle raised by-far the greatest sum: £334 9s 6d.
---
04/11 - Leicester refuse United's offer of £1,000 for young outside-left Turner. The touring Wallabies meet a combined Northumberland/Cumberland side at St. James' in a rugby match attended by 18,000.
---
---
---
---
---
25/11 - The directorate make eight changes (personnel and positional) for the match against Nottingham Forest on Saturday.
---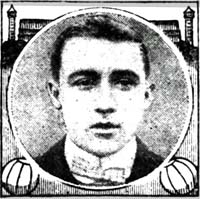 26/11 - Following negotiations at a Manchester hotel United sign Bolton centre-forward Shepherd. The fee is not disclosed but is reputed to be about £1,600 - a record fee for one player from one club. He is 23 and 12st 7lb. His powers of combination are limited but he is a great goal scorer and he was capped against the Scottish League when he was only 20. He broke his leg against Man City on New Year's Day and his form has not been quite so impressive since his return.
---
---
December
---
---
11l/12 - Allan is wired in the evening and has to travel down to London overnight.
---
---
---
16/12 - The United directorate announce that they will donate £10 per week, until the end of the year, to help relieve distress in the City.
---
---
---
---
January
---
---
---
---
15/01 - The directors have already replied to the League circular question on the wage limit question. They are in favour of clubs being allowed to pay bonuses to players at their discretion.
---
---
18/01 - Veitch is selected for the North v South England Trial match to be played at Fulham Monday next.
---
---
25/01 - Former trainer Thomas Dodds dies of pneumonia.
---
26/01 - One of the turns at the Empire Palace (South Shields) this week are the St. Clair Brothers who are very clever knock-about cyclists who as part of their act perform a highly entertaining turn imitating the Newcastle verses Sunderland match.
---
28/01 - Director James Lunn has been elected as a member of the City Council. An invitation has been accepted for the players and directors to witness the pantomime at the Grand Theatre, Byker, tomorrow night. An application by the City Tramways to allow their employees free entry to league games when they are in uniform has been refused by the Board.
---
---
February
---
01/02 - At South Shields Police Court George William Whales (39) - a miner from Marsden Street - is charged with assaulting a policeman and damaging his overcoat to the cost of sixpence. At the Newcastle Reserves game at Adelaide he climbed over the railings in an attempt to get in free. PC Delph grabbed hold of him and led him towards the turnstiles but he became very violent; striking him in the chest and pulling buttons off his coat. Whales denies the charge but is found guilty; fined 2s 6d and ordered to pay costs and damages.
---
02/02 - It is reported that Glasgow Rangers are interested in Howie who has only featured a couple of times in the last two months.
---
---
06/02 - Gardner goes to Dr. Martin's private hospital where a highly satisfactory setting of the fractured limb is effected.
---
11/02 - West Ham beat Leeds City in their FA Cup Fourth Round Replay and the Southern League Londoners now face United at home in the Fifth Round. United immediately offer them £1,000 to change venues but West Ham demand a staggering £1,400. Agreement cannot be reached so United will travel to "Cockneydom" and play at the compact Boleyn Castle ground at Upton Park.
---
12/02 - Two boys (named Hutchinson and Boydell) plead guilty to the theft of a football and other articles from St. James'. They broke into the ground and then later sold the ball to the secretary of a Junior club. Their cases are adjourned.
---
---
16/02 - Blackpool send their "great regret" over Gardner's injury and offer to play a benefit game for him. United contact Bradford City and ask them whether they would be willing to postpone the fixture (due to be played next Tuesday) if either club draws their FA Cup game at the weekend. The City officials state that arrangements for the game are already too far advanced to make this possible.
---
17/02 - The United party travel to Chingford to prepare for Saturday's Cup tie.
---
18/02 - Glasgow Rangers are now thought to have turned their interest to Higgins.
---
---
22/02 - The draw for the Fifth Round pairs Newcastle (if they get through) with Sunderland. The FA officially sanction a benefit for McCombie.
---
The club have been asked if they would be willing to send a team to Austria in the summer, but they have had to decline as they have already accepted the invitation from Copenhagen.
---
---
25/02 - Newcastle travel to Saltburn to commence their special Cup training. The club had considered playing a special match to raise money for those affected by the terrible tragedy at West Stanley; but continued Cup progress thwarted their plans so they have decided to make a £100 donation instead.
---
26/02 - It is reported that due to the severity of his injury Gardner may be forced to retire from the game.
---
26/02 - Seat tickets for the Sunderland FA Cup match go on sale at the St. James' Park officers and hundreds of fans start queuing from early morning. Admission prices have been increased but within a couple of hours all 5,647 tickets have been sold. Thousands of additional applications are made at the office and in the post are subsequently declined. The 6d standing prices will not have a higher tariff applied.
---
---
March
---
02/03 - Frank Watt informs the press that there are reports of bogus tickets being offered for sale for the Sunderland match and advises that there are absolutely no tickets available for the stands. The ground is in decent condition despite all the recent snowfall and will definitely go ahead if there are no further heavy falls.
---
04/03 - The directors state that the gates will not open until 12.30pm on Saturday so as to cause as little dislocation of work at the local shipyards and factories. The kick-off will also be brought forward from 3.30pm to 3.00pm. There are four inches of snow on the ground but this will not be removed until Saturday morning.
---
04/03 - A prominent supporter (and county sportsman) who hails from Durham (but does not want to be known) has presented the club with a black and white dog for use as a mascot. "Rex" is a huge pedigree puppy of the Great Dane variety and is said to be worth 25 guineas. Having been presented with a stuffed magpie after the Cup Final and a lucky horse shoe after the home defeat by Sunderland United now have three lucky charms.
---
05/03 - The United party return from Saltburn and spend the night at a local hotel.
---
---
08/03 - United return to Saltburn where they are expected to get lots of rest. Anderson, Rutherford and Wilson all strained leg muscles in the game but Anderson is the only player who is definitely out of the replay. Veitch is selected to play for England against Wales on Monday next.
---
08/03 - A splendid series of pictures from Saturday's match are on display at Howard Hall (North Shields) all this week. Meanwhile at the Empire Palace (South Shields) a rather good picture of the match is being shown by bioscope.
---
---
10/03 - After the game an excursion train returning from the match is hit by an Express just outside Durham injuring eight people. There were also extraordinary scenes at the Newcastle Exchange of the National Telephony Company. More than sixty female operators struggled to cope on what was their busiest ever day; it was even busier than on General Election day.
---
---
18/03 - Due to their strained leg muscles, both Higgins and Anderson withdraw from next Monday's Scotland Trial match.
---
---
22/03 - Newcastle Chairman Joseph Bell dies at home aged 47. Two years ago he became ill on the club's continental tour and has never been completely well since. He suffered from Bright's disease and this coupled with heart complications was the cause of his death. He took over as Chairman from John Cameron last year. His brother John Bell - who was also a director - died last year from heart failure.
---
22/03 - United travel to Saltburn which will be their special training headquarters.
---
---
23/03 - Alex Gardner has now left hospital and is making a good recovery.
---
25/03 - The funeral of Joseph Bell takes place at All Saints Church in Newcastle. It is attended by all the United party and some of the players are pall-bearers.
---
26/03 - The United party travel to Sheffield and attend the variety performance at the Empire Palace.
---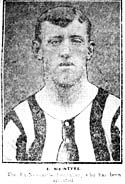 26/03 - Plymouth player and former Magpie Edward McIntyre is arrested by Detective Gibson at a friend's house in Essex Street, Scotswood Road. He is charged with causing the death of Plymouth trainer Nicholas Wallis who died yesterday of septic pneumonia. When Plymouth were travelling back from their Cup Tie with Derby on February 20th McIntyre and Wallis allegedly got in a quarrel over a game of cards and McIntyre hit Wallis and broke his jaw (the injuries caused leading to his eventual death). The Plymouth directors launched an enquiry and McIntyre was suspended for the rest of the season. In the official report of the investigation it was stated that McIntyre had said that the assault was unprovoked and that he had simply lost his temper. However, in a subsequent letter to the club McIntyre denied that he had said that and claimed "I received the greatest provocation".
---
---
---
April
---
01/04 - Pictures from the Semi-Final are on display at the "Kino" in Jarrow.
---
---
03/04 - Newcastle sign centre-forward A. Metcalf from North Shields Athletic. He is a native of Sunderland and has been scoring freely in the Northern League having joined from Herrington Swifts at the start of the season. He is 20-years-old, 5' 8" and l0st 11lb.
---
04/04 - One of the boys injured when the crowd stormed the gates at the Cup-Tie at Sunderland dies at the Infirmary. Alfred Deans was 12 and lived in Gladstone Street in Monkwearmouth.
---
05/04 - Plymouth Police court is packed as former united player McIntyre is charged on remand with the manslaughter of Plymouth trainer Wallis. The team had been returning from Derby and a game of "nap" was taking place when an altercation took place between McIntyre and Wallis which led to Wallis' jaw being broken. Evidence is heard from a number of witnesses. Plymouth centre-forward Hindmarsh states that the deceased was the aggressor and used a lot of abusive language. McIntyre claims that he saw Wallis cheating and demanded that he played fairly at which point Wallis lost his temper. He thought Wallis was going to hit him so he decided to strike first although he says he did not mean to hurt him. Another witness claims McIntyre struck the trainer three times. Although there was some blood Wallis appeared to be perfectly alright when he left the train. Doctor Lynch (who looked after Wallis at the nursing home after he fell ill) said that Wallis suffered a compound fracture of his jaw but this was complicated by the fact that he had a number of rotten teeth and was suffering from Riggs disease. The fracture allowed the septic matter to get into his system which eventually caused the pleurisy and pneumonia which killed him. McIntyre is charged with manslaughter and is to be sent for trial.
---
---
---
15/04 - The Newcastle directors agree to loan Carlisle Football Club £300 free of interest for three years on security of two shares in the new ground at Brunton Park. The conditions of the loan require Carlisle to repay £100 at the end of each of the three years.
---
---
---
25/04 - Newcastle sign West Ham inside-right Shea for next season. The player impressed during the Cup games with the Southern Leaguers.
---
---
28/04 - United are fined £25 for fielding a weakened side against Bradford; the club's explanation for other matches is accepted.
---
---
29/04 - United have reported eleven senior players (including seven internationals) to the FA for refusing to resign even though they have been offered the maximum wage. The players are: Gardner, Howie, McWilliam, Carr, Wilson, Veitch, Higgins, Rutherford, Stewart, Anderson and Shepherd.
---
---
May
---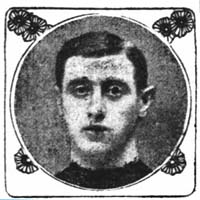 02/05 - It is reported that the reason so many players are refusing to resign (and this is a problem for many clubs) is that the club have not included a clause in the contract for a revision in wages if the FA agree to remove the restriction on the maximum wage in June. However, Anderson agrees to resign.
---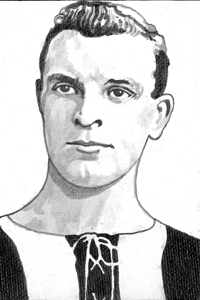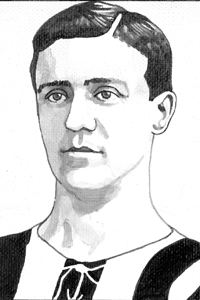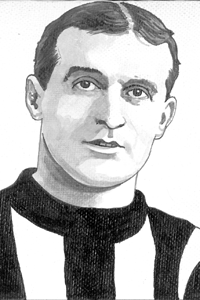 04/05 - Wilf Low signs from Aberdeen? He is the brother of Sunderland's Henry Low and has wanted a move for a while. He is 22,12st and about 6'. A couple of days ago United also signed John Finlay from Airdrie.
04/05 - Gardner and Wilson resign and North Shields goalkeeper Sid Blake signs for money plus Soye?
04/05 - A new land tax on sports grounds is to come into effect but United are convinced will not impact them
---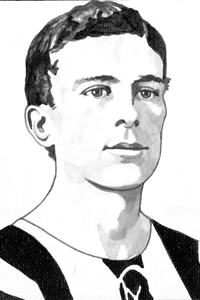 05/05 - Pudan moves to Leicester.
---
06/05 - Howie and Carr resign.
---
07/05 - The Players Union meet in Manchester to discuss the FA resolution that all officials must sign an undertaking to act by the rules by 17th May or face being suspended from taking part in football. The players decide that they will issue a manifesto next week. All players have now resigned except Shepherd, McWilliam, Veitch and Rutherford.
---
Only Veitch and McWilliam not signed now.
---
11/05 - Sixteen-man squad leaves for Denmark
.
---
16/05 - Fr: Danish XI 1 Newcastle 1 - The Magpies play out a draw against a Danish side made up of players from the four leading teams in Copenhagen.
---
18/05 - Fr: Newcastle 3 West Brom 0 - The West Brom players had just made an arduous sea crossing in which all but two of the players suffered badly from sea sickness.
---
20/05- Fr: Danish XI1 Newcastle 2
---
23/05- Fr: Danish XI 1 Newcastle 3
---
25/05- Fr: Prossen 1 Newcastle 2 - In the presence of The Crown Prince and princess N win in front of a small but enthusiastic crowd. The royal visitors leave after the first-half but before they go they receive the captains of both sides.